Quarantine Free Travel To Bali And Visa On Arrival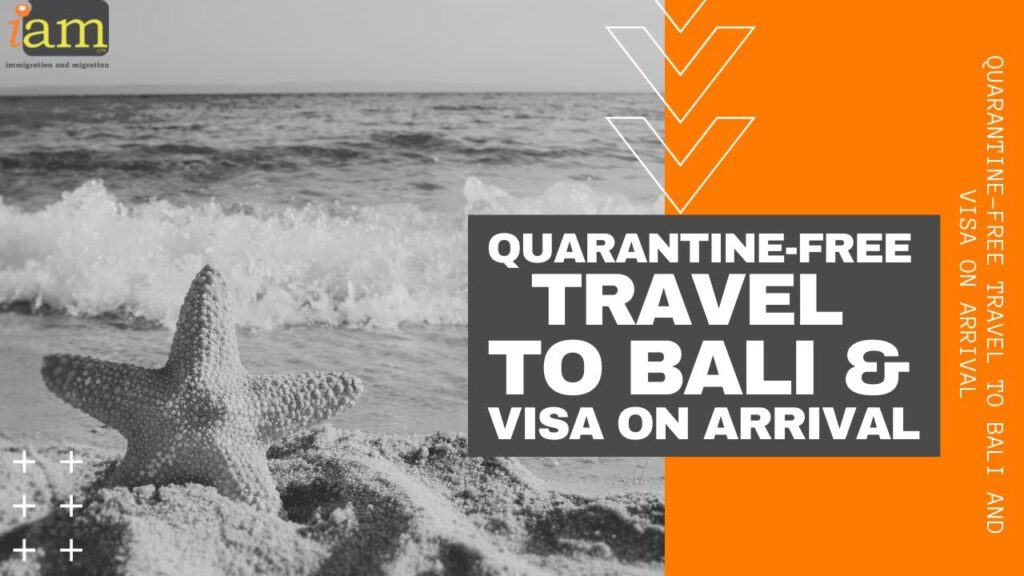 Quarantine Free Travel To Bali And Visa On Arrival
✈ In this video:
0:00 Quarantine-Free Travel to Bali & Visa On Arrival
1:19 Quarantine-Free Travel to Bali & Visa On Arrival
Bali reopened its borders for international travellers in February however arrivals will need to quarantine.
From 07 March, Indonesia will allow quarantine-free entry for foreigners travelling to Bali. The plan was previously set for
14 March.
This means that overseas travellers from several countries entering Indonesia through airports and ports in Bali are no longer required to quarantine.
…
2:26 Conditions of Entry to Bali
To enter Bali, foreign nationals should meet the following requirements:
* Must be fully vaccinated or have received a booster
* Have a negative PCR test result before departure
* Proof of payment of hotel bookings for a minimum of four days in Bali
* Have health insurance that guarantees COVID-19 treatment according to the provisions
…
3:29 Visa on Arrival (VoA)
The VoA program is only applicable to 23 countries.
VoA has been the primary visa used by most tourists and it's valid for 30 days and can be extended once.
The Visa on Arrival can be purchased in the arrival hall(s) of international airports or harbours, after you have arrived in Indonesia.
The following countries can take advantage of VoA:
* Australia
*United States of America
*United Kingdom
*Germany
* Netherlands
* France
…
Where do you want to travel? Talk to us in the comment section below.
If you're still unsure about your application, let us help you out!
👉https://immigrationandmigration.com/schengen-visas/
✈ Read the full article at
==========================
✈ Apply for your Schengen Visa at https://immigrationandmigration.com/schengen-visas to get your Schengen Visa!
==========================
Check out the offers and discounts from:
Airport Transfers – https://iam.ontraport.com/c/s/j9Q/P/U/jvT/P/6oTxO3/Uz8tXktnsh/P/P/P
Holidays – https://iam.ontraport.com/c/s/j9Q/P/j/jvi/P/6oTxO3/vof8Cu3AQ4/P/P/P
Flights, Hotels Etc – https://iam.ontraport.com/c/s/j9Q/P/5/jvo/P/6oTxO3/vjtlp51A5x/P/P/P
Things to Do When You Get There – https://iam.ontraport.com/c/s/j9Q/P/r/jvM/P/6oTxO3/sALWj2h37D/P/P/P
And because of the pandemic, don't forget to get your travel insurance https://immigrationandmigration.com/travel-insurance-amid-coronavirus/ , which will cover you for flight disruptions and pandemic related matters https://iam.ontraport.com/tl/400 .
==========================
✈ Find us on social media:
. Facebook: http://iam.re/iamfb​
. Instagram: http://iam.re/iamig​
. Twitter: http://iam.re/iamtw​
. Linkedin: http://iam.re/iamli​
. Pinterest: http://iam.re/iampin
-~-~~-~~~-~~-~-
Check out our latest video: "Schengen Visa Types"

-~-~~-~~~-~~-~-
#TripToBali #BaliOpensToTravel
* Some of our content may contain affiliate links. If you use these links to buy something we may earn a commission.