Three European Countries Removed All COVID-19 Rules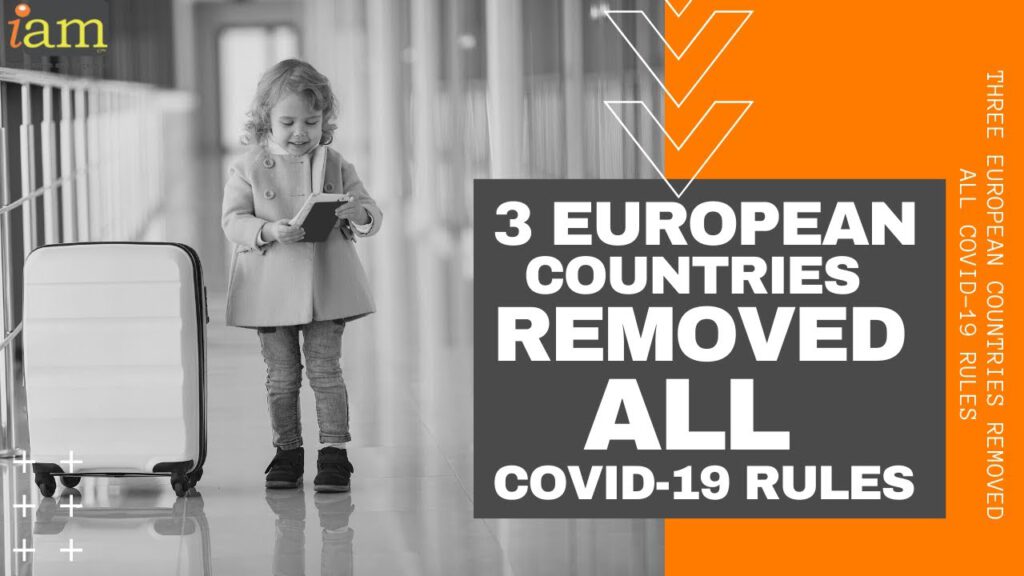 Three European Countries Removed All COVID-19 Rules
✈ In this video:
0:00 Three European Countries Removed All COVID-19 Rules
1:22 Three European Countries Removed All COVID-19 Rules
The European Union's recommendations to remove bans on non-essential international travel for fully vaccinated visitors are now in effect.
Many of the countries followed suit when the council recommended to gradually lift restrictions for travellers.
However, these three countries have lifted all Covid restrictions altogether.
…
2:13 Iceland Covid Measures
The Icelandic government announced last month that all travellers, regardless of their vaccination and recovery status,
would be able to enter the country without having to follow any restrictions.
Apart from abolishing its travel restrictions applied to incoming travellers, Iceland has also lifted all of its domestic COVID-19 restrictions.
2:45 Norway Covid Measures
Similar to Iceland, Norway has also already lifted all of its entry rules.
Since 12 February, all travellers, even those who have not been vaccinated, recovered, or tested, have been able to travel to Norway without worrying about the entry measures.
…
3:34 Slovenia Covid Measures
Slovenia has also ended its restrictions.
As of 19 February, travellers can now enter Slovenia without having to present a vaccination or a recovery certificate, or a negative test result.
..
Do you have plans to travel? Talk to us in the comment section below.
If you're still unsure about your application, let us help you out!
👉https://immigrationandmigration.com/schengen-visas/
✈ Read the full article at
==========================
✈ Apply for your Schengen Visa at https://immigrationandmigration.com/schengen-visas to get your Schengen Visa!
==========================
Check out the offers and discounts from:
Airport Transfers – https://iam.ontraport.com/c/s/j9Q/P/U/jvT/P/6oTxO3/Uz8tXktnsh/P/P/P
Holidays – https://iam.ontraport.com/c/s/j9Q/P/j/jvi/P/6oTxO3/vof8Cu3AQ4/P/P/P
Flights, Hotels Etc – https://iam.ontraport.com/c/s/j9Q/P/5/jvo/P/6oTxO3/vjtlp51A5x/P/P/P
Things to Do When You Get There – https://iam.ontraport.com/c/s/j9Q/P/r/jvM/P/6oTxO3/sALWj2h37D/P/P/P
And because of the pandemic, don't forget to get your travel insurance https://immigrationandmigration.com/travel-insurance-amid-coronavirus/ , which will cover you for flight disruptions and pandemic related matters https://iam.ontraport.com/tl/400 .
==========================
✈ Find us on social media:
. Facebook: http://iam.re/iamfb​
. Instagram: http://iam.re/iamig​
. Twitter: http://iam.re/iamtw​
. Linkedin: http://iam.re/iamli​
. Pinterest: http://iam.re/iampin
-~-~~-~~~-~~-~-
Check out our latest video: "Schengen Visa Types"

-~-~~-~~~-~~-~-
#CountriesBackToNormal #NoCovidRestrictions #VisitIceland #VisitNorway #VisitSlovenia
* Some of our content may contain affiliate links. If you use these links to buy something we may earn a commission.