US CDC Not Ready To Lift Pre Departure Testing For International Travel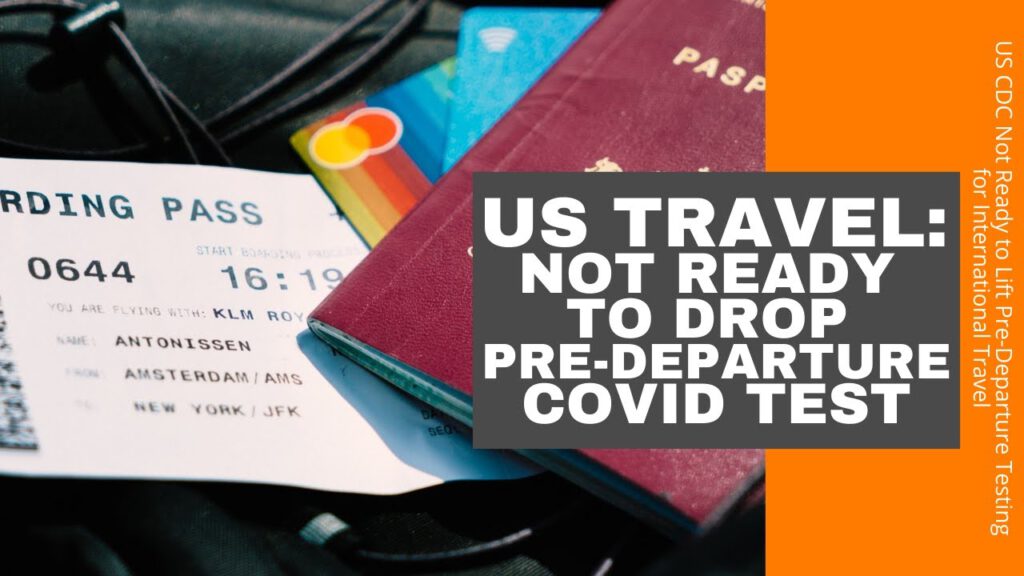 US CDC Not Ready To Lift Pre Departure Testing For International Travel
✈ In this video:
0:00 US CDC Not Ready to Lift Pre-Departure Testing for International Travel
1:21 US CDC Not Ready to Lift Pre-Departure Testing for International Travel
Despite calls to remove pre-departure tests for international arrivals, the United States Centres for Disease Control and Prevention (CDC) announced it is not ready to lift the coronavirus testing requirements.
As states begin to lift indoor mask mandates, CDC director Dr. Rochelle Walensky told Yahoo Finance that the agency is optimistic COVID-19 cases will continue to decline but will maintain current protocols due to the virus uncertainty.
Travel associations in the US have continued to push for the removal of the testing requirement, which many believe is responsible for international tourism still being down 38 percent compared to 2019.
…
2:42 US Do Not Travel List
Even though the travel restrictions are being eased by European Union countries, the United States continues to advise its citizens against taking non-essential trips to the EU
According to the data provided by CDC, all EU/Schengen Area countries currently have a "Level Four: Do Not Travel" advice.
Some of the countries were added to the Level Four list earlier in 2021, while others were added later during the same year.
…
What are your thoughts on this issue? Talk to us in the comment section below.
If you're still unsure about your application, let us help you out!
👉https://immigrationandmigration.com/schengen-visas/
✈ Read the full article at
US CDC Not Ready to Lift Pre-Departure Testing for International Travel
==========================
✈ Apply for your Schengen Visa at https://immigrationandmigration.com/schengen-visas to get your Schengen Visa!
==========================
Check out the offers and discounts from:
Airport Transfers – https://iam.ontraport.com/c/s/j9Q/P/U/jvT/P/6oTxO3/Uz8tXktnsh/P/P/P
Holidays – https://iam.ontraport.com/c/s/j9Q/P/j/jvi/P/6oTxO3/vof8Cu3AQ4/P/P/P
Flights, Hotels Etc – https://iam.ontraport.com/c/s/j9Q/P/5/jvo/P/6oTxO3/vjtlp51A5x/P/P/P
Things to Do When You Get There – https://iam.ontraport.com/c/s/j9Q/P/r/jvM/P/6oTxO3/sALWj2h37D/P/P/P
And because of the pandemic, don't forget to get your travel insurance https://immigrationandmigration.com/travel-insurance-amid-coronavirus/ , which will cover you for flight disruptions and pandemic related matters https://iam.ontraport.com/tl/400 .
==========================
✈ Find us on social media:
. Facebook: http://iam.re/iamfb​
. Instagram: http://iam.re/iamig​
. Twitter: http://iam.re/iamtw​
. Linkedin: http://iam.re/iamli​
. Pinterest: http://iam.re/iampin
-~-~~-~~~-~~-~-
Check out our latest video: "Schengen Visa Types"

-~-~~-~~~-~~-~-
#USKeepingCovidTest #TravelToUSA
* Some of our content may contain affiliate links. If you use these links to buy something we may earn a commission.