Australia Extends International Travel Ban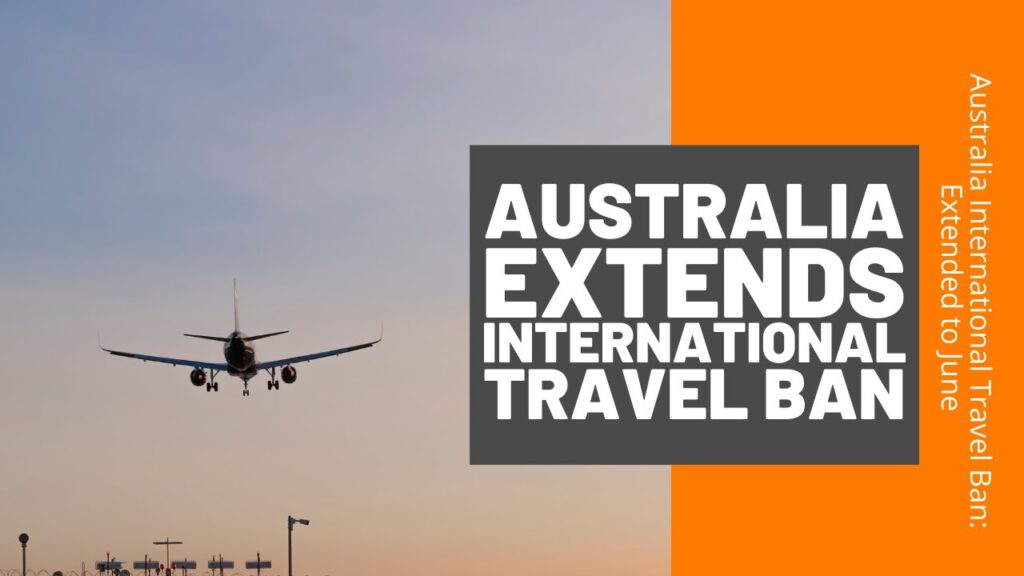 Australia Extends International Travel Ban
Australia International Travel Ban Extended To June
Australia Extends Travel Ban – Travel & Tourism Delayed For 3 more months
Hopes For Vaccine Passport To Open Australia Delayed
Australia International Travel Ban: Extended to June
✈ In this video:
0:00 – Australia Extends International Travel Ban
01:22 – Australia International Travel Ban: Extended to June
Australia officially announced the extension of its international travel ban into June.
It has been reported that Federal Health Minister Greg Hunt, announced the country's "human biosecurity emergency period" was extended by an additional three months from 17 March 2020 to 17 June 2021 due to the possible spread of COVID-19 from other countries.
The Australian Health Protection Principal Committee has advised the Australian Government the COVID-19 situation overseas continues to pose an unacceptable public health risk to Australia, including the emergence of more highly transmissible variants.
The extension of the emergency period for a further three months is about mitigating that risk for everyone's health and safety
02:22 – Australia's Rules of Entry
While Hunt still holds the ability to reverse any travel ban if appropriate, Australians must continue applying for an exemption to be permitted to leave the country.
International arrivals will continue to be capped and have pre-departure testing and mandatory masks on flights.
The Federal government also acknowledged that officials are working on a potential framework to allow cruise ships to once again dock in Australia, but the ban on the vessels has also been extended until further notice.
Amidst the devastating announcement, there is also good news, as Hunt hinted that the new measure might likely be amended or updated any time, in case the situation of the country improves in the near future.
03:12 – International Flights to Start in October for Australia
Australia's flag carrier Qantas Airways announced it plans to resume international flights by the end of October 2021.
The date was chosen as the airline believes it will dovetail with Australia's country-wide Covid-19 vaccination efforts.
A representative for Qantas says that the airline is looking into several digital health passes, also known as "vaccine passports", that will verify whether a passenger has been vaccinated.
Some countries are allowing vaccinated travellers to bypass quarantining upon arrival, which is a critical first step for slowly reopening the global tourism industry.
According to the airline, international travel is not expected to fully recover until 2024.
What are your thoughts on the extended travel ban?
If you're still unsure about your application, let us help you out!
👉https://immigrationandmigration.com/immigration-consultations/
✈ Read the full article at
==========================
✈ Apply for your Visa at https://immigrationandmigration.com/immigration-consultations/ to apply for a visa or international experience!
==========================
Check out the offers and discounts from:
Airport Transfers – https://iam.ontraport.com/c/s/j9Q/P/U/jvT/P/6oTxO3/Uz8tXktnsh/P/P/P
Holidays – https://iam.ontraport.com/c/s/j9Q/P/j/jvi/P/6oTxO3/vof8Cu3AQ4/P/P/P
Flights, Hotels Etc – https://iam.ontraport.com/c/s/j9Q/P/5/jvo/P/6oTxO3/vjtlp51A5x/P/P/P
Things to Do When You Get There – https://iam.ontraport.com/c/s/j9Q/P/r/jvM/P/6oTxO3/sALWj2h37D/P/P/P
And because of the pandemic, don't forget to get your travel insurance https://immigrationandmigration.com/travel-insurance-amid-coronavirus/ , which will cover you for flight disruptions and pandemic related matters https://iam.ontraport.com/tl/400 .
==========================
✈ Find us on social media:
. Facebook: https://www.facebook.com/immigrationandmigration/
. Instagram: https://www.instagram.com/iam.uk/
. Twitter: https://twitter.com/iam_immigration
. Linkedin: https://www.linkedin.com/company/iam-immigration
. Pinterest: https://www.pinterest.com/iam_immigration/
-~-~~-~~~-~~-~-
Check out our latest video: "Schengen Visa Types"

-~-~~-~~~-~~-~-
#AustraliaTravelBan #AustraliaExtendsTravelBan #AustraliaVisa #AustraliaTravel