Can Americans Still Travel To Europe?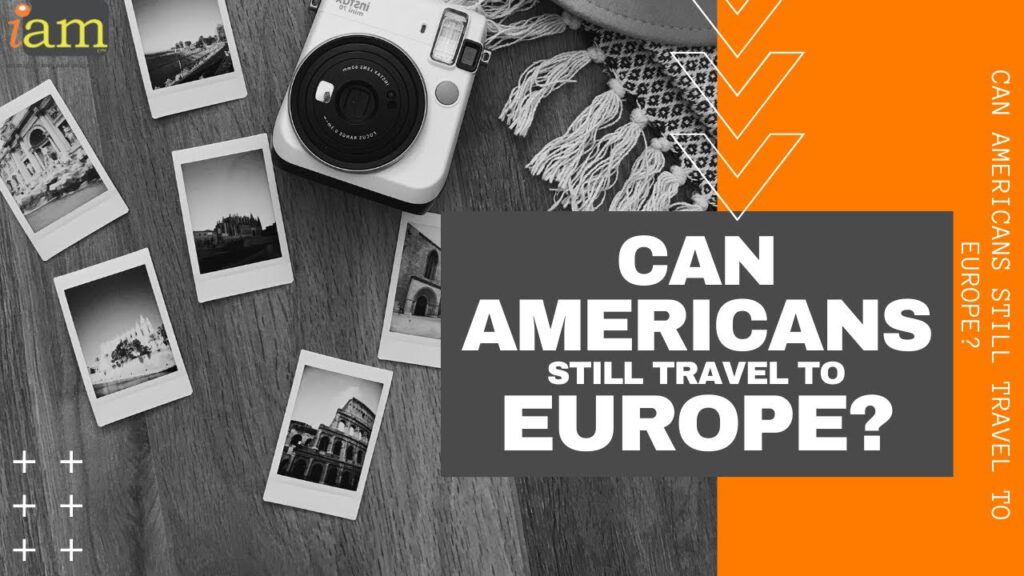 Can Americans Still Travel To Europe?
✈ In this video:
0:00 Can Americans Still Travel To Europe?
1:37 EU Members Open to US Tourist Despite EU Recommendation
On 30 August, the Council of the European Union removed the United States from the EU's list of epidemiologically safe third countries and recommended to the Member States to bring back the entry restrictions on non-essential travel due to a growing number of Coronavirus cases.
Although the EU officially recommended imposing restrictions, it is up to the Member States to decide whether they want to reinstate the entry ban on travel.
…
2:30 EU Countries Permits Entry to Vaccinated Tourist
For vaccinated Americans, the EU's recommendation will not change travel restrictions that much.
Here are the countries that allow fully vaccinated tourists.
2:49 FRANCE
France permits non-restricted entry for travellers who have been fully vaccinated and are capable of showing valid proof, even from countries that are not included in the EU's list of epidemiologically safe third countries.
If you are vaccinated, you can travel to France with no restrictions linked to health conditions. The measures applicable to vaccinated adults also apply to any minors accompanying them, whether they are vaccinated or not
…
3:34 FINLAND
Finland permits non-restricted travel from countries outside of the EU's list for visitors who are fully vaccinated by one of the approved EU vaccines.
You can enter Finland from all countries if you have received a full course of an approved COVID-19 vaccine while taking into account the provisions on the entry of foreign nationals into Finland, e.g. visa requirements.
…
4:10 GERMANY
In mid-August, even before the EU decided to remove the US from its safe travel list, and began requiring that American tourists either be fully vaccinated or provide proof of their prior recovery from COVID-19 infection.
Unvaccinated visitors may still be gain entry but will need to quarantine for a full 10 days or reduce their isolation period by submitting a negative test result after the fifth day.
…
5:01 Countries Not Following the EU Recommendation
As the EU's recommendation is not legally binding for its members, here are the following EU members who have expressed that they will not restrict travel for US travellers.
5:20 CROATIA
Croatia will continue to allow US travellers to enter the country despite the EU's recommendation to impose stricter measures on tourists from the US.
This is a recommendation. There have been situations before when Croatia did not follow the EU recommendations, so when it comes to American citizens, it will not this time either.
…
6:12 IRELAND
The Irish government has said that it will not reinstate travel restrictions on travellers from the United States.
The current entry requirements for Ireland are a passenger locator form, and proof of vaccination or recovery.
…
6:50 PORTUGAL
Portugal will not apply EU's advice and will permit US travellers to enter its territory, including for tourism, provided that they present a negative result of the Coronavirus test taken 48 hours before departure.
Do you have plans to travel? Talk to us in the comment section below.
If you're still unsure about your application, let us help you out!
👉https://immigrationandmigration.com/schengen-visas/
✈ Read the full article at
==========================
✈ Apply for your Schengen Visa at https://immigrationandmigration.com/schengen-visas to get your Schengen Visa!
==========================
Check out the offers and discounts from:
Airport Transfers – https://iam.ontraport.com/c/s/j9Q/P/U/jvT/P/6oTxO3/Uz8tXktnsh/P/P/P
Holidays – https://iam.ontraport.com/c/s/j9Q/P/j/jvi/P/6oTxO3/vof8Cu3AQ4/P/P/P
Flights, Hotels Etc – https://iam.ontraport.com/c/s/j9Q/P/5/jvo/P/6oTxO3/vjtlp51A5x/P/P/P
Things to Do When You Get There – https://iam.ontraport.com/c/s/j9Q/P/r/jvM/P/6oTxO3/sALWj2h37D/P/P/P
And because of the pandemic, don't forget to get your travel insurance https://immigrationandmigration.com/travel-insurance-amid-coronavirus/ , which will cover you for flight disruptions and pandemic related matters https://iam.ontraport.com/tl/400 .
==========================
✈ Find us on social media:
. Facebook: http://iam.re/iamfb​
. Instagram: http://iam.re/iamig​
. Twitter: http://iam.re/iamtw​
. Linkedin: http://iam.re/iamli​
. Pinterest: http://iam.re/iampin
-~-~~-~~~-~~-~-
Check out our latest video: "Schengen Visa Types"

-~-~~-~~~-~~-~-
#SchengenVisa #TravelToEU
* Some of our content may contain affiliate links. If you use these links to buy something we may earn a commission.