FRENCH RIVIERA Ultimate Travel Guide | All Towns And Attractions | COTE D'AZUR | France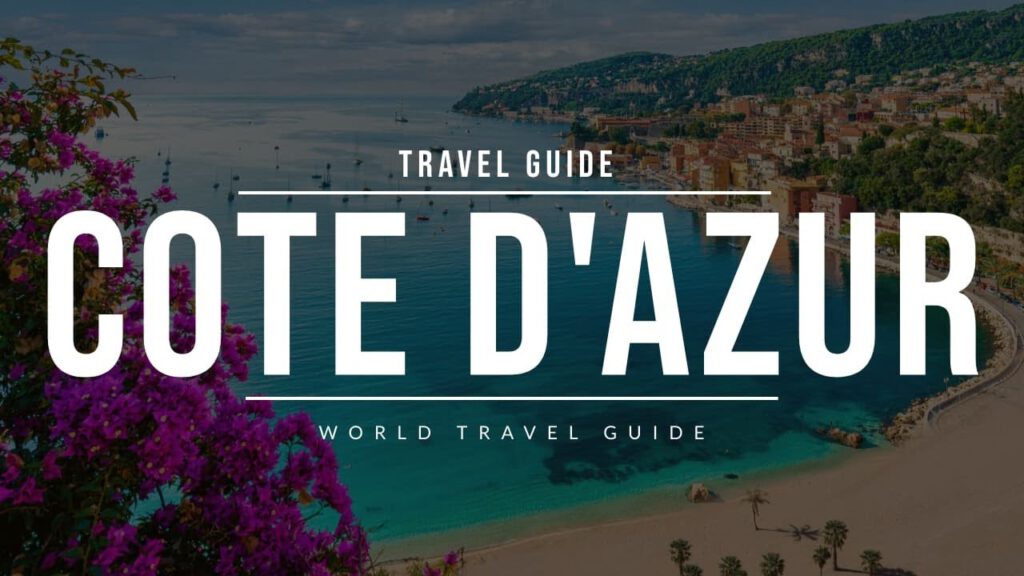 The French Riviera (Cote d'Azur) is the Mediterranean coastline of the southeast corner of France. The French Riviera is a major travel hub and is usually considered to extend from Toulon in the west to Monaco and Menton at the France–Italy border in the east.
The Cote d'Azur is known for its beaches, views, picture perfect water, yachts and as a playground for the wealthy. It also has charming towns and a highly regarded art and culture scene, and is a popular road trip location. Situated where the Alps meet the Mediterranean, the French Riviera is an area that enjoys a wonderfully mild to warm climate year round.
➤ You can contact us by e-mail:
worldtravelguide2021@gmail.com
▬ Content of this video ▬▬▬▬▬▬▬▬▬▬
0:00 – Intro
1:39 – Menton
2:41 – Monaco
4:35 – Peillon
5:20 – Eze
6:26 – Beaulieu-Sur-Mer
7:12 – Saint-Jean-Cap-Ferrat
8:23 – Villefranche-Sur-Mer
9:30 – Nice
11:23 – Cagnes-Sur-Mer
12:32 – Saint-Paul-De-Vence
13:51 – Antibes
15:18 – Juan-Les-Pins
16:29 – Cannes
18:09 – Grasse
19:16 – Saint-Raphael
20:18 – Frejus
21:07 – Sainte-Maxime
22:28 – Saint-Tropez
23:53 – Le Lavandou
25:13 – Hyeres
26:34 – Porquerolles
27:42 – Toulon
29:09 – Cassis
30:10 – Best Time To Visit
31:27 – How To Reach French Riviera
32:03 – Travel Tips
#frenchriviera #cotedazur #france