Germans Can Now Travel Worldwide Germany Country Specific Travel Advice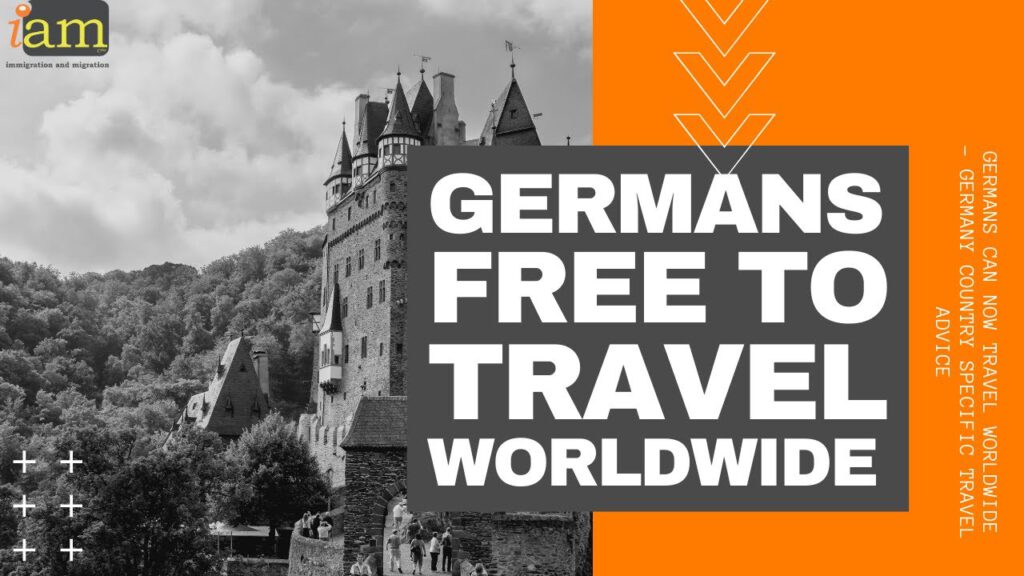 Germans Can Now Travel Worldwide Germany Country Specific Travel Advice
Germans Can Now Travel: Worldwide Germany country-specific travel advice
Germany country-specific travel advice
The German Ministry of Foreign Affairs (MFA) has decided to end the current travel warning to all third-countries and will be replacing it with country-specific travel warnings.
✈ In this video:
Germans Can Now Travel Worldwide Germany Country Specific Travel Advice
Germany Country Specific Travel Advice
The decision has been taken after the relevant German authorities asserted that the epidemiological situation in third-countries was different from one country to another
therefore Germans can now travel to some of these places even for
non-essential purposes, due to low risks of infections.
The German Ministry of Foreign Affairs announced that the current general warning against travel to all third-countries will end on
September 30.
From October 1, 2020, unrestrictedly differentiated travel and safety information for individual countries will apply again, – MFA press release
Currently, Germans are discouraged from undertaking unnecessary tourist trips to all world countries, except for:
The EU Member States, Iceland, Liechtenstein, Norway, Switzerland, The United Kingdom, Ireland, Monaco, San Marino, the Vatican State
German nationals also encounter difficulties when travelling to the above-mentioned destinations as well, as quarantine restrictions and the obligation of being tested upon arrival.
Therefore, the German MFA advises its citizens to check travel advice to each EU/EEA country when undertaking a trip to their territory, in order to be aware of travel restrictions in advance.
In addition, the MFA points out that some countries sometimes introduce travel restrictions without prior warning, advising its citizens to always stay informed when travelling through the EU or further abroad.
The German MFA, therefore advises its citizens to be cautious of the following when travelling outside Germany:
* Every traveller must have travel insurance that covers Coronavirus-related situations.
* Travel Advice published by the German authorities must be consulted before every trip.
* Travellers must be aware of the entry regulations in their destination country, including quarantine measures and testing.
* german Citizens are suggested to book flights and accommodations that can be cancelled in case the situation in their destination country worsens.
* Hygiene measures as social distance and face masks must be respected at all times.
The last time Germany updated its advice against travel abroad was in mid-August when the travel advice was extended to September 14.
Since the beginning of 2020, when many German citizens were stranded on their trips abroad, the German authorities organised several repatriation flights, bringing back home over 240,000. Which was the largest repatriation process in the history of Germany.
The travel warning has been reintroduced mainly due to fears of the German authorities that the deterioration of the outbreak would leave many outside Germany, stuck amid a health crisis in foreign countries.
What do you think about this new rule from Germany? comment below
If you need assistance with visa to Europe or the UK, including help with securing your travel arrangements, IaM can help.
For travel advice, contact your IaM coordinator
If you're still unsure about your application, let us help you out!
👉https://immigrationandmigration.com/schengen-visas/
✈ Read the full article at
https://immigrationandmigration.com/
✈ Keep up with Schengen Visa information to Germany at
https://immigrationandmigration.com/category/schengen-visas/germany/
✈ Keep up with Schengen Visa News & Information at
https://immigrationandmigration.com/category/news-and-events/schengen-visa-news/
==========================
✈ Apply for your Schengen Visa to Germany at https://immigrationandmigration.com/schengen-visas to get your Schengen Visa!
==========================
✈ Find us on social media:
. Facebook: https://www.facebook.com/immigrationandmigration/
. Instagram: https://www.instagram.com/iam.uk/
. Twitter: https://twitter.com/iam_immigration
. Linkedin: https://www.linkedin.com/company/iam-immigration
. Pinterest: https://www.pinterest.com/iam_immigration/
-~-~~-~~~-~~-~-
Check out our latest video: "Schengen Visa Types"

-~-~~-~~~-~~-~-
#SchengenVisa #GermanyTravelAdvice #GermanyVisa