Germany Opens Borders: Germany Opens for All Travellers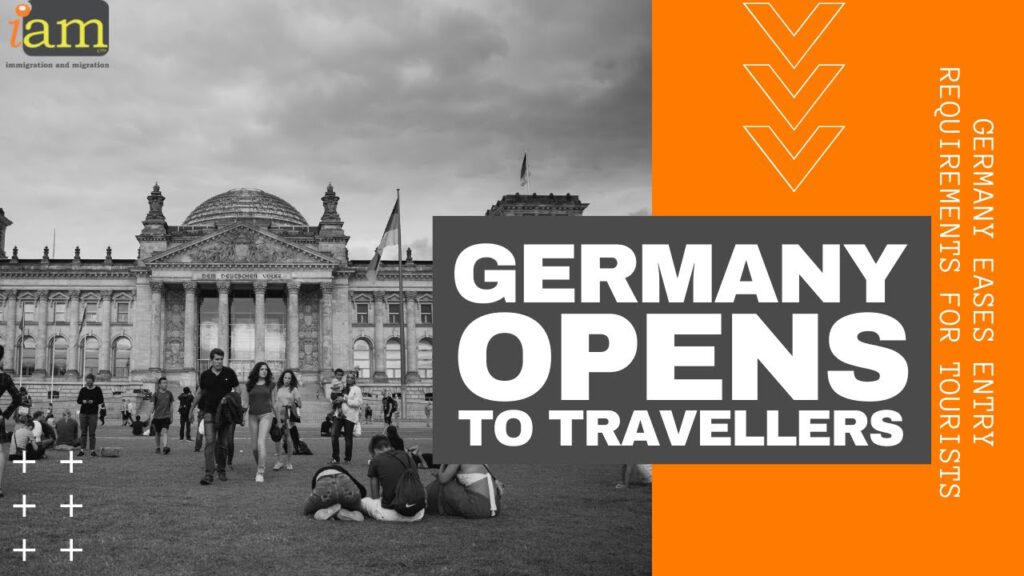 Germany Opens Borders: Germany Opens for All Travellers
Germany Eases Entry Requirements For Tourists
Germany To Open To All Travellers – International Travel to Resume
Germany Eases Entry Requirements For Tourists – Vaccinated & Tested Travellers Welcome
Germany Relaxes Travel Requirements – Vaccinated & Non-Vaccinated Allowed Entry
✈ In this video:
0:00 – Germany Opens Borders: Germany Opens for All Travellers
01:32 – Germany Eases Entry Requirements For Tourists
Just like dominoes, one by one it seems that countries around the world are beginning to ease their entry requirements, doing so with one eye cast firmly on a long-overdue summer of travel.
Following in the footsteps of fellow European nations Greece and Iceland, Germany is set to be the next country welcoming tourists across their borders after the country relaxed its travel rules
02:07 – Germany Relaxes Entry Rules
Like much of the rest of the continent, the earlier months of the pandemic saw Germany move to enact an almost total shutdown of its borders, allowing access to only citizens, residents and those travelling for essential reasons.
The announcement that the country is set to ease its restrictions is set to be a welcome change and a sign of how far they have come in their fight against the pandemic.
German Chancellor Angela Merkel's cabinet approved a series of changes that will allow certain travellers to enter without the need to quarantine.
The key changes included:
* Travellers who have been vaccinated against Covid-19, or recovered from an infection, will no longer need to test on arrival or quarantine unless coming from an area where variants of concern are prevalent
* Unvaccinated travellers may end their quarantine early if they test negative
These new rules are bound to make Germany more attractive for both vaccinated and unvaccinated travellers with quarantine off the cards completely for many.
03:12 – Travellers Allowed Entry into Germany
Access to Germany is still restricted at present, as is the case for many EU countries.
In principle, entering Germany is possible for travellers from the following:
* EU member states / Schengen Member States (Iceland, Norway, Switzerland and Liechtenstein)
* Australia * Israel
* New Zealand
* Singapore
* South Korea * Thailand
The list may be shorter than many would have liked, it looks as though it is set to increase soon.
A press release by the European Commission states:
The Commission proposes to allow entry to the EU for non-essential reasons not only for all persons coming from countries with a good epidemiological situation but also all people who have received the last recommended dose of an EU-authorised vaccine
Do you have plans to travel to Germany this summer? Talk to us in the comment section below.
If you have plans to travel, check out the deals we have found in the description box below.
If you need assistance with a visa to Europe, the UK, or the US, including help with securing your travel arrangements, IaM can help.
For visa advice, contact your IAM visa coordinator.
If you're still unsure about your application, let us help you out!
👉https://immigrationandmigration.com/schengen-visas/
✈ Read the full article at
✈ Keep up with Schengen Visa information to Germany at
https://immigrationandmigration.com/category/schengen-visas/germany/
✈ Keep up with Schengen Visa News & Information at
https://immigrationandmigration.com/category/news-and-events/schengen-visa-news/
==========================
✈ Apply for your Schengen Visa at https://immigrationandmigration.com/schengen-visas to get your Schengen Visa!
==========================
Check out the offers and discounts from:
Airport Transfers – https://iam.ontraport.com/c/s/j9Q/P/U/jvT/P/6oTxO3/Uz8tXktnsh/P/P/P
Holidays – https://iam.ontraport.com/c/s/j9Q/P/j/jvi/P/6oTxO3/vof8Cu3AQ4/P/P/P
Flights, Hotels Etc – https://iam.ontraport.com/c/s/j9Q/P/5/jvo/P/6oTxO3/vjtlp51A5x/P/P/P
Things to Do When You Get There – https://iam.ontraport.com/c/s/j9Q/P/r/jvM/P/6oTxO3/sALWj2h37D/P/P/P
And because of the pandemic, don't forget to get your travel insurance https://immigrationandmigration.com/travel-insurance-amid-coronavirus/ , which will cover you for flight disruptions and pandemic related matters https://iam.ontraport.com/tl/400 .
==========================
✈ Find us on social media:
. Facebook: http://iam.re/iamfb​
. Instagram: http://iam.re/iamig​
. Twitter: http://iam.re/iamtw​
. Linkedin: http://iam.re/iamli​
. Pinterest: http://iam.re/iampin
-~-~~-~~~-~~-~-
Check out our latest video: "Schengen Visa Types"

-~-~~-~~~-~~-~-
#GermanyOpensBorders #GermanyReopens #GermanyTravel #SchengenVisa
* Some of our content may contain affiliate links. If you use these links to buy something we may earn a commission.