Norway Opens To EU Tourists – Norway Opens Borders to Travel & Tourism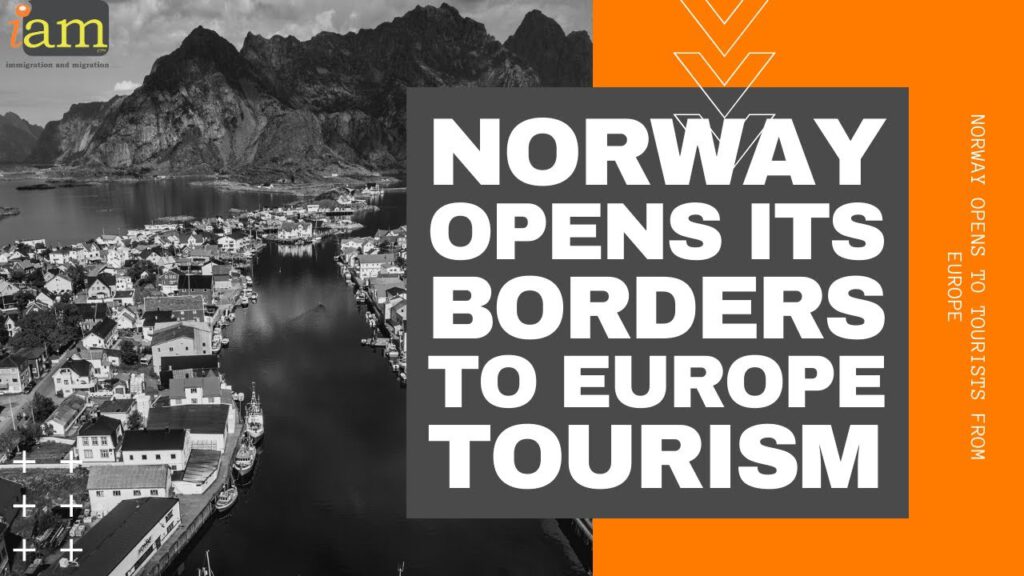 Norway Opens To EU Tourists
Norway Opens Up to EU Tourists for the Summer
Tourists from most European Union Member States will be eligible to enter Norway from July 15.
The decision has been taken by the Norwegian government, after consulting with the Public Health Institute and the Directorate of Health.
✈ In this video:
Norway Opens To EU Tourists
Tourists from 30 countries and regions in Europe can again visit Norway for non-essential purposes, without having to quarantine first, starting from next Wednesday.
The caveat for citizens of Bulgaria, Croatia, Hungary, Portugal, Romania, and Sweden (except for the listed regions), must self-isolate for ten days.
This is good news for the tourism industry, which is particularly hard hit by the travel restrictions during the corona crisis. Now travel companies across the country can welcome guests from a number of countries in Europe again.
The opening will provide greater revenues to the companies and get more back into work — the Norwegian Business Minister
The government is reminding all tourists that they too will be subject to the same infection control rules as those living in Norway.
The Ministry of Foreign Affairs notes that foreign tourists provide large revenues to Norwegian business and industry.
In 2018 alone, tourists spent NOK 55 billion on holidays in Norway.
Norway is a year-round destination. The best time of year to visit depends on what activities you have planned and what your expectations are.
There are very defined seasoned for skiing, hiking, fishing and even chasing the northern lights, but you have more flexibility with less specific desires.
Mid-June to mid-August is considered high season, with July very popular for domestic tourism.
During this time you'll find it hard to secure accommodation – especially cabins and cottages on short notice.
October-November and February-March are the prime months for northern lights chasing.
Therefore, it makes sense for the Norwegian government to open its borders later than the rest of the European bloc.
"Germany and the Netherlands are among the most important markets for the Norwegian tourism industry, and last summer tourists from these two countries spent around 2 million days in Norwegian hotels, campsites and hostels,"
1 in 3 tourists to Norway in the summer come from the Netherlands and Germany. – Norwegian Business Ministry
The Norwegian authorities have also announced, that starting from Wednesday, July 15, those in a relationship of at least nine months and other family members from countries outside the EU/EEA will be eligible to enter the country in order to join their loved ones.
This should give a little more leeway for bi-national couples that have not been able to see other since the lockdowns imposed by the coronavirus.
The Norwegian visa application centres around the world are slowly opening up.
For example, the Norway Visa Application Centre in Bangkok is now operating every Monday, Wednesday and Friday.
In the UK, the Norway Visa Application Centre in Edinburgh has resumed limited operations. Additionally, the Centre in London is now accepting long-stay applications.
Chicago, New York, San Francisco and Washington DC (USA) are now accepting limited long-stay category visa applications.
The centre in Manila (Philippines) is accepting seafarers visa applications.
To start your Schengen visa application to Norway, reach out to IaM.
If you're still unsure about your application, let us help you out!
👉https://immigrationandmigration.com/schengen-visas/
✈ Read the full article at
✈ Keep up with Norway Visa News & Information at
https://immigrationandmigration.com/category/schengen-visas/norway/
✈ Keep up with Schengen Visa News & Information at
https://immigrationandmigration.com/category/news-and-events/schengen-visa-news/
==========================
✈ Apply for your Schengen Visa at https://immigrationandmigration.com/schengen-visas to get your Schengen Visa!
==========================
✈ Find us on social media:
. Facebook: https://www.facebook.com/immigrationandmigration/
. Instagram: https://www.instagram.com/iam.uk/
. Twitter: https://twitter.com/iam_immigration
. Linkedin: https://www.linkedin.com/company/iam-immigration
. Pinterest: https://www.pinterest.com/iam_immigration/
-~-~~-~~~-~~-~-
Check out our latest video: "Schengen Visa Types"

-~-~~-~~~-~~-~-
#SchengenVisa