Portugal To Reopen Borders To US Travellers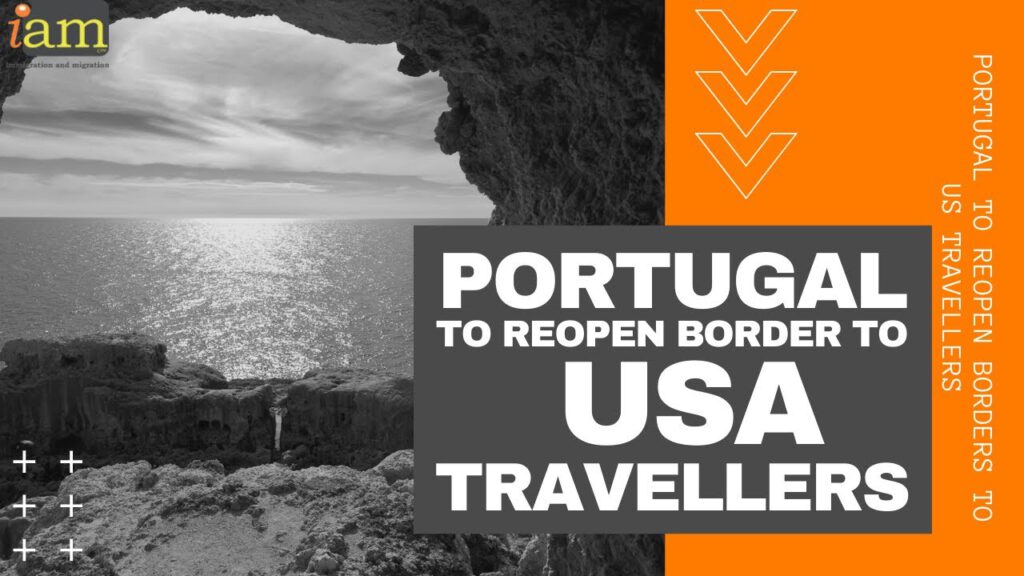 Portugal To Reopen Borders To US Travellers
Portugal Opens to US travellers
Portugal to reopen borders to US travellers – Fully Vaccinated Tourists are Welcome
Fully Vaccinated Travellers Welcome – Travellers fRom the US Welcome to Portugal
✈ In this video:
0:00 – Portugal To Reopen Borders To US Travellers
01:37 – Portugal to reopen borders to US travellers
In an attempt to save the summer tourist season, Portugal will open its borders to vaccinated US travellers.
The summer season has been badly affected by the ongoing pandemic, and the UK removing Portugal from its "green" list has left the Portuguese tourism industry devastated.
Currently, Portugal belongs to the UK's "amber" list which means arrivals from Portugal need to be quarantined for 10 days.
Portugal will be the next European country to reopen its borders to fully vaccinated US travellers this summer.
News of the country's loosening travel restrictions came from Economy Minister Pedro Siza Viera, who appeared on a Portuguese radio station on 08 June.
02:48 – Portugal Entry Requirements
Though there is no definite date announced, travellers from the US will be able to enter Portugal if they can provide proof of full vaccination 14 days prior to arrival in the country
Lifting restrictions for Americans will be a last-ditch attempt by the country to avoid another catastrophic blow to the country's GDP.
The vaccine must be approved by the European Medicines Agency and these include:
* Pfizer-BioNTech * Moderna
* AstraZeneca * Johnson & Johnson
All visitors from outside the EU will need to have proof of the full treatment otherwise they won't be allowed to enter Portugal.
It is unknown if Portugal will also require a negative test to enter the country, similar to France or if they will allow just the vaccine cards like Croatia, Greece, and Spain.
04:02 -Portugal's Health Situation
The issue of the EU Digital Covid Certificate to all the countries of the bloc will permit safe and easy border crossing starting 1 July.
At the moment, cases in Portugal remain low with an average of around 600 cases per day.
This has led to Portugal's reopening for tourism in recent weeks, and the subsequent easing of restrictions with many of its neighbours.
Portugal has given over 6 million vaccine doses, with an average of 79,349 doses given each day.
Therefore, Portugal is quickly vaccinating its population and gearing up to allow travellers to enter.
Are you excited to travel to Portugal? Talk to us in the comment section below.
If you have plans to travel, check out the deals we have found in the description box below.
If you need assistance with a visa to Europe, the UK, or the US, including help with securing your travel arrangements, IaM can help.
For visa advice, contact your IAM visa coordinator.
If you're still unsure about your application, let us help you out!
👉https://immigrationandmigration.com/schengen-visas/
✈ Read the full article at
==========================
✈ Apply for your Schengen Visa at https://immigrationandmigration.com/schengen-visas to get your Schengen Visa!
==========================
Check out the offers and discounts from:
Airport Transfers – https://iam.ontraport.com/c/s/j9Q/P/U/jvT/P/6oTxO3/Uz8tXktnsh/P/P/P
Holidays – https://iam.ontraport.com/c/s/j9Q/P/j/jvi/P/6oTxO3/vof8Cu3AQ4/P/P/P
Flights, Hotels Etc – https://iam.ontraport.com/c/s/j9Q/P/5/jvo/P/6oTxO3/vjtlp51A5x/P/P/P
Things to Do When You Get There – https://iam.ontraport.com/c/s/j9Q/P/r/jvM/P/6oTxO3/sALWj2h37D/P/P/P
And because of the pandemic, don't forget to get your travel insurance https://immigrationandmigration.com/travel-insurance-amid-coronavirus/ , which will cover you for flight disruptions and pandemic related matters https://iam.ontraport.com/tl/400 .
==========================
✈ Find us on social media:
. Facebook: http://iam.re/iamfb​
. Instagram: http://iam.re/iamig​
. Twitter: http://iam.re/iamtw​
. Linkedin: http://iam.re/iamli​
. Pinterest: http://iam.re/iampin
-~-~~-~~~-~~-~-
Check out our latest video: "Schengen Visa Types"

-~-~~-~~~-~~-~-
#PortugalOpensToUS #PortugalReopensToUS #PortugalTravel #SchengenVisa
* Some of our content may contain affiliate links. If you use these links to buy something we may earn a commission.