The US Advises Against Travel To The UK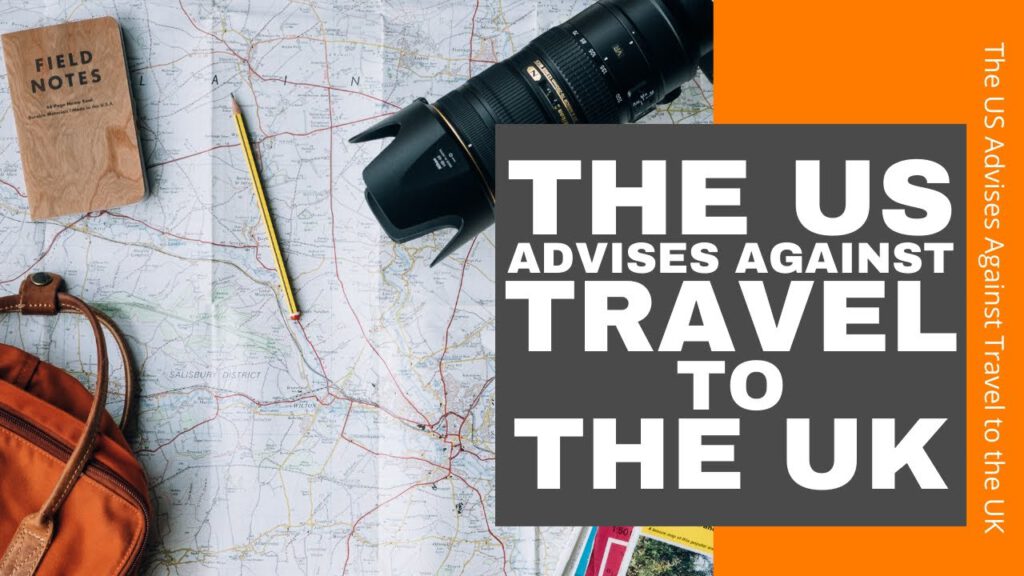 The US Advises Against Travel To The UK
✈ In this video:
The US Advises Against Travel To The UK
The US State Department is warning Americans against travelling to the United Kingdom as the country grapples with an increase in COVID-19 cases.
The State Department on 19 July, raised its travel advisory level for the UK to "Level 4: Do not travel" due to Covid-19.
The decision, which aligns with the US Centers for Disease Control and Prevention update, comes the same day that UK Prime Minister Boris Johnson lifted most of England's remaining pandemic-related restrictions.
Noting the CDC's decision to raise its UK Risk Assessment Level for COVID-19 to "Level 4: Covid-19 Very High," the department said in its updated travel advisory that there
"are restrictions in place affecting US citizen entry into the United Kingdom."
"Your risk of contracting COVID-19 and developing severe symptoms may be lower if you are fully vaccinated with an FDA authorised vaccine," the advisory continues.
"Before planning any international travel, please review the CDC's specific recommendations for fully vaccinated and unvaccinated travellers."
The travel advisory does not ban American tourists to travel to the UK.
Last April, the UK and other countries were at the highest alert levels for American travellers however this was lowered to "Level 3" back in May due to the steady vaccination program.
England Eases Lockdown
While most of the UK's adult population is now fully vaccinated, new cases are approaching 50,000 a day,
the highest rate of infection since January and hundreds of thousands more people have been told to isolate themselves
by a contact tracing app that tracks their possible exposure to someone who has been infected.
Despite Wales, Scotland, and Northern Ireland being highly vaccinated, it is only England that moved to ease most restrictions on 19 July.
Mandatory mask-wearing is gone, limits on the numbers of people who can mix indoor or outdoor have ended, social distancing will be limited to people who have tested positive for the virus and airports, and venues like nightclubs and sports stadiums are free to open at full capacity.
In a move towards restarting international travel, those fully vaccinated against coronavirus do not have to quarantine on their return to England from amber list countries.
The exception is France, with fully-vaccinated travellers returning to England still required to quarantine, following a last-minute Government announcement.
Travel to the US and the UK
Since March 2020, the United States has barred nearly all non-US citizens who have recently been in the UK from entering the United States.
Travellers banned from entering the US with an essential reason can apply for a National Interest Exception to be allowed to enter the territory.
In June, the Biden administration said it was forming expert working groups with the UK, Canada, Mexico, and the European Union to determine how best to restart travel safely after more than a year and a half of restrictions
US officials do not expect the restrictions on UK travellers to be lifted until August which can be further pushed back.
The UK allows American tourists to visit the UK but requires a 10-day quarantine on arrival and two COVID-19 tests.
What are your thoughts on this issue? Talk to us in the comment section below.
If you're still unsure about your application, let us help you out!
👉https://immigrationandmigration.com/schengen-visas/
✈ Read the full article at
https://immigrationandmigration.com/blog
==========================
✈ Apply for your Schengen Visa at https://immigrationandmigration.com/schengen-visas to get your Schengen Visa!
==========================
Check out the offers and discounts from:
Airport Transfers – https://iam.ontraport.com/c/s/j9Q/P/U/jvT/P/6oTxO3/Uz8tXktnsh/P/P/P
Holidays – https://iam.ontraport.com/c/s/j9Q/P/j/jvi/P/6oTxO3/vof8Cu3AQ4/P/P/P
Flights, Hotels Etc – https://iam.ontraport.com/c/s/j9Q/P/5/jvo/P/6oTxO3/vjtlp51A5x/P/P/P
Things to Do When You Get There – https://iam.ontraport.com/c/s/j9Q/P/r/jvM/P/6oTxO3/sALWj2h37D/P/P/P
And because of the pandemic, don't forget to get your travel insurance https://immigrationandmigration.com/travel-insurance-amid-coronavirus/ , which will cover you for flight disruptions and pandemic related matters https://iam.ontraport.com/tl/400 .
==========================
✈ Find us on social media:
. Facebook: http://iam.re/iamfb​
. Instagram: http://iam.re/iamig​
. Twitter: http://iam.re/iamtw​
. Linkedin: http://iam.re/iamli​
. Pinterest: http://iam.re/iampin
-~-~~-~~~-~~-~-
Check out our latest video: "Schengen Visa Types"

-~-~~-~~~-~~-~-
#SchengenVisa
* Some of our content may contain affiliate links. If you use these links to buy something we may earn a commission.