Top 10 Travel Destinations 2021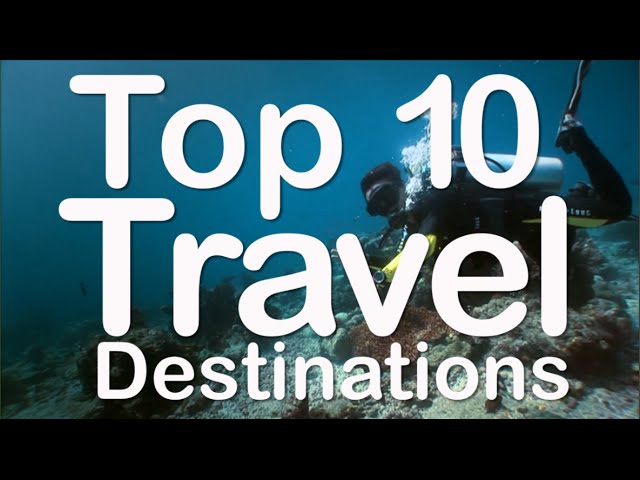 This Travel Guide was filmed at this years New York Times Travel Show, Brian Cox interviewed several representatives from some of the best tourist destinations in the world. After doing tons of research and the help from some great interviews, we present our top ten destinations to travel to(in no order).
MY GEAR
Camera 1 – https://amzn.to/3aah8gK
Camera 2 – https://amzn.to/3omUhnf
lens 1 – https://amzn.to/3iWXmsM
lens 2 – https://amzn.to/2YqlJ8M
Drone – https://amzn.to/3ciOSuN
Shotgun Mic – https://amzn.to/3qTjXcC
Voiceover Recorder – https://amzn.to/2KWlPSB
Travel tripod – https://amzn.to/3r6P7gN
Camera backpack – https://amzn.to/3iUVEbr
Video Editing Software – https://amzn.to/36ky9Ug
my computer – https://amzn.to/39qtp1h
Affiliate Disclosure: This post contains affiliate links. This means that if you buy a product I mention by clicking the link, then I get a small commission. It is an easy way to help pay for many costs associated with creating high quality content, and the best part is it doesn't cost you anything.
Este año mientras participaba en el New York Times Tavel Show, Brian Cox entrevistó varios representantes de algunos de los mejores destinos turísticos del mundo. Después de hacer una búsqueda extensiva y con la ayuda de las entrevistas (y entrevistados) te presentamos la lista de los Top 10 destinos turísticos para el 2015 (sin orden).
Video footage provided by:
South Africa Tourism Board – http://country.southafrica.net/country/us/en/
Argentina Tourism Board – http://www.argentina.travel/en
Philippines Tourism Board – http://itsmorefuninthephilippines.com/
Czech Republic Tourism Board – http://www.czechtourism.com/home/
Tahiti Tourisme – http://www.tahiti-tourisme.com/
Track & Trail River Camp (Zambia) – http://www.trackandtrailrivercamp.com/
India Tourism Board – http://www.incredibleindia.org/en/
Indonesia Tourism Board – http://www.indonesia.travel/
Malta Tourism Authority – http://www.mta.com.mt/
STAY CONNECTED HERE
Facebook: https://www.facebook.com/TheTravelVlogger
Twitter: https://twitter.com/TravelVlogger
Youtube: http://www.youtube.com/user/TheTravelVlogger
Blog: http://thetravelvlogger.com/
Google+ : http://google.com/+TheTravelVlogger
Instagram: http://instagram.com/thetravelvlogger/
Snapchat: travelvlogger