Torino Travel Guide – Torino Travel in 10 minutes Guide in 4K – Italy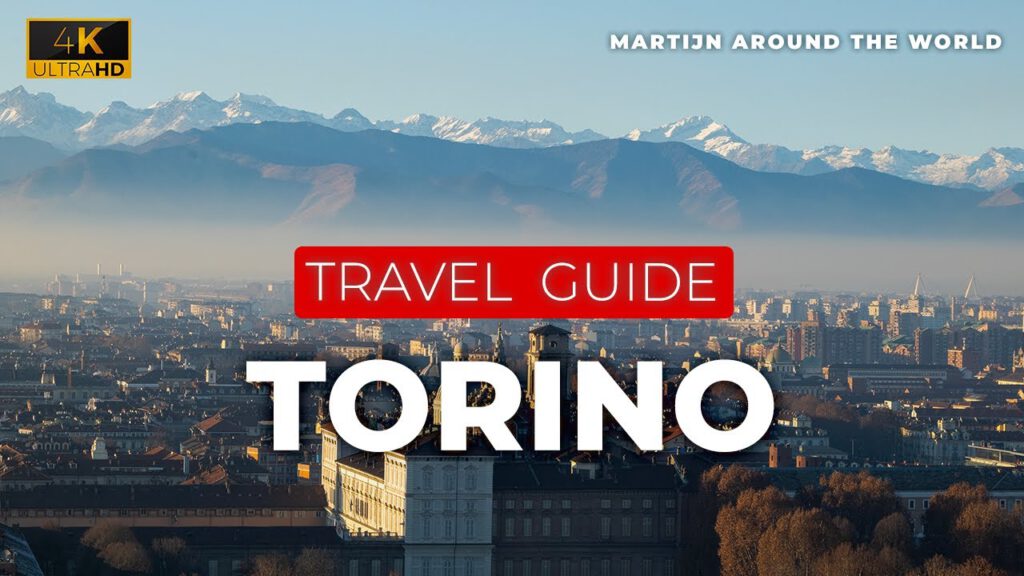 This is the Torino Travel Guide with all the things you can do in Torino in Italy. In the Torino guide you get the best travel tips with the best museums to visit, an amazing viewing point, the old center, the best street art and everything in between. Torino is in 2022 the host city for the Eurovision Song Contest. Enjoy!
Things to do in Torino – Travel Guide Torino:
0:00​​ – Intro
0:48 – Airport travel to the city
1:41 – Old city center
1:57 – Royal Palace
2:31 – Palazzo Madama
2:49 – Torino Cathedral
3:18 – Porta Palatina
3:47 – City of chocolate
4:26 – Best time to visit Torino
4:46 – Viewing point Superga
5:10 – Basilica di Superga
5:26 – AC Torino monument
5:47 – Monte dei Cappuccini
6:08 – Egyptian museum
6:36 – National library
7:26 – Cinema museum Torino
8:07 – Parco del Valentino
8:28 – Borgo Medievale
9:07 – Shopping in Torino
9:29 – Street art
TORINO TRAVEL BLOG:
STREET ART MAP:
https://vagabundler.com/italy/streetart-map-turin/
MORE TRAVEL GUIDES:
LISBON TRAVEL GUIDE – Lisbon Travel in 9 minutes Guide: https://youtu.be/yV7ZcAGY9pc
PRAGUE TRAVEL GUIDE – Prague Travel in 8 minutes Guide: https://www.youtube.com/watch?v=dkXcGwGgwik
PORTO TRAVEL GUIDE – Porto Travel in 8 minutes Guide: https://www.youtube.com/watch?v=Oittmz1nlGc
PARIS TRAVEL GUIDE – Paris Travel in 8 minutes Guide: https://www.youtube.com/watch?v=mVjMyb_N-gM
MALAGA TRAVEL GUIDE – Malaga Travel in 8 minutes Guide – Spain:

PLAYLIST WITH EUROPE TRAVEL GUIDES: https://www.youtube.com/playlist?list=PLYAbCBkHo2d-B9cd12FDIGc-P5OwZTlQw
CLICK HERE TO SUBSCRIBE: https://www.youtube.com/martijnaroundtheworld?sub_confirmation=1
OUR SOCIAL MEDIA:
Instagram: https://www.instagram.com/martijnkolkman/
Business inquiries: martijn@kolkmanproducties.com
GEAR TORINO TRAVEL GUIDE:
Panasonic S1H
Panasonic Lumix S 85mm f/1.8 L-mount
Sigma 24-70mm f/2.8 DG DN Art L-mount
Sigma 16mm f/1.4 DC DN Contemporary L-mount
DJI RS 2 stabilizer
DJI Fly mini 2
KEYWORDS:
#torino #torinotravel #turin
Torino a city with a long history. Once it was the Italian capital. A city with a unique character without a massive tourism.  It is home to about 880.000 people and the fourth largest city in 
Italy after Rome, Milan and Napels.