UK Booster Shot For Overseas Travel In 2022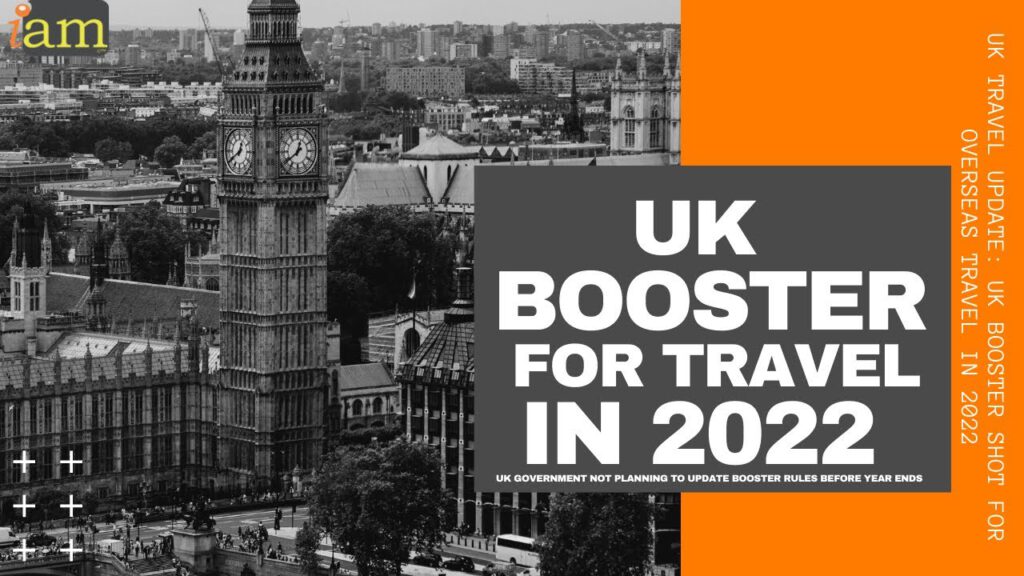 UK Booster Shot For Overseas Travel In 2022
✈ In this video:
0:00 UK Booster Shot For Overseas Travel In 2022
1:20 UK Booster Shot For Overseas Travel In 2022
After reports that a booster shot is needed for UK nationals to travel, it has been confirmed that booster jabs will not be required for travellers until 2022.
According to UAE paper The National, UK Transport Secretary Grant Shapps has told reporters at Dubai's Expo 2020 event that he did not "see any prospect" of any major travel rule changes that would affect expats visiting UK for Christmas 2021.
The UAE is one of the UK's largest trading partners, bringing in almost £18 billion to the UK economy every year.
Mr Shapps said that travel rules for people entering the UK would not change before the end of 2021, in a bid to reassure the many UAE-based British expats who may be travelling to the UK for the holidays.
…
2:52 Covid Vaccination Validity
At present, fully vaccinated individuals with just two doses of an UK-approved vaccine can enter the UK without quarantine.
Some EU countries such as Austria and Croatia have set time limits on the validity of a two-dose vaccination course, citing waning immunity after the first few months.
France recently added a time limit for getting a booster jab for visitors aged over 65,
British nationals who have had a third booster dose will be able to demonstrate their updated vaccination status via NHS Covid Pass from 19 November.
…
What are your thoughts on this issue? Talk to us in the comment section below.
If you're still unsure about your application, let us help you out!
👉https://immigrationandmigration.com/schengen-visas/
✈ Read the full article at
==========================
✈ Apply for your Schengen Visa at https://immigrationandmigration.com/schengen-visas to get your Schengen Visa!
==========================
Check out the offers and discounts from:
Airport Transfers – https://iam.ontraport.com/c/s/j9Q/P/U/jvT/P/6oTxO3/Uz8tXktnsh/P/P/P
Holidays – https://iam.ontraport.com/c/s/j9Q/P/j/jvi/P/6oTxO3/vof8Cu3AQ4/P/P/P
Flights, Hotels Etc – https://iam.ontraport.com/c/s/j9Q/P/5/jvo/P/6oTxO3/vjtlp51A5x/P/P/P
Things to Do When You Get There – https://iam.ontraport.com/c/s/j9Q/P/r/jvM/P/6oTxO3/sALWj2h37D/P/P/P
And because of the pandemic, don't forget to get your travel insurance https://immigrationandmigration.com/travel-insurance-amid-coronavirus/ , which will cover you for flight disruptions and pandemic related matters https://iam.ontraport.com/tl/400 .
==========================
✈ Find us on social media:
. Facebook: http://iam.re/iamfb​
. Instagram: http://iam.re/iamig​
. Twitter: http://iam.re/iamtw​
. Linkedin: http://iam.re/iamli​
. Pinterest: http://iam.re/iampin
-~-~~-~~~-~~-~-
Check out our latest video: "Schengen Visa Types"

-~-~~-~~~-~~-~-
#UKBoostersForTravel #UKTravelUpdate
* Some of our content may contain affiliate links. If you use these links to buy something we may earn a commission.