UK Travel Green List Hope for British Holidaymakers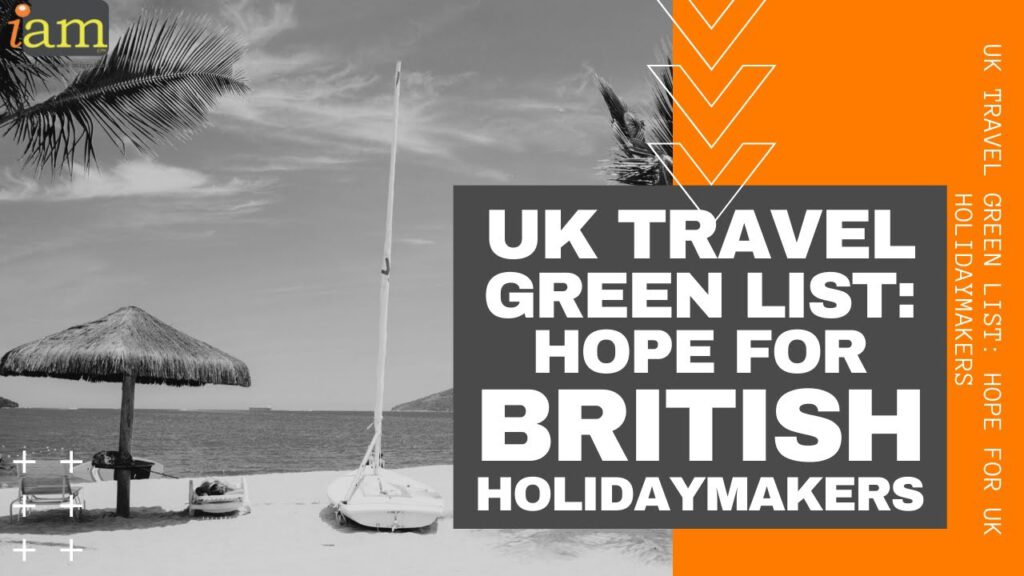 UK Travel Green List Hope for British Holidaymakers
✈ In this video:
UK Travel Green List Hope for British Holidaymakers
UK holidaymakers have been given a boost after the UK Foreign Secretary Dominic Raab stated he is increasingly confident more countries will soon be added to the UK's green list of travel destinations.
The British government previously announced that vaccinated travellers from the amber list do not need to quarantine. Despite the changes to amber list rules, green list countries remain the safest, cheapest and most hassle-free options for overseas holidays.
The UK Foreign Secretary provided a glimmer of hope that popular destinations could turn green when the traffic light system is reviewed on or before 05 August.
Transport Secretary Grant Shapps said more countries will be added to the green list as they vaccinate more of their population
"The system for which countries fall into which categories will be reviewed at the end of next week," Mr Shapps said, adding: "We look towards more countries as they become ready – become more vaccinated."
It comes after Great Britain opened its borders to travellers from Europe and the United States, meaning anyone who has received two Covid jabs can enter quarantine-free.
Countries that could be added on the Green List
People have been anticipating an updated green list as there are no restrictions on travelling to green list countries, which means people could go on holiday to those destinations without being vaccinated or having to quarantine.
Reports suggest that holidaymakers could be in luck in the next update as more countries may be added on the list.
Croatia, Czech Republic, Germany, Italy, Slovenia and Sweden are among nations which may be deemed safe for travel without travellers needing to self-isolate on their arrival in the UK.
However, the travel experts also suggest that some locations could be downgraded from the green list to either amber and red list.
Where do you plan to travel? Do you think your favourite destination can be the green list on the next update? Talk to us in the comments section below.
If you're still unsure about your application, let us help you out!
👉https://immigrationandmigration.com/schengen-visas/
✈ Read the full article at
==========================
✈ Apply for your Schengen Visa at https://immigrationandmigration.com/schengen-visas to get your Schengen Visa!
==========================
Check out the offers and discounts from:
Airport Transfers – https://iam.ontraport.com/c/s/j9Q/P/U/jvT/P/6oTxO3/Uz8tXktnsh/P/P/P
Holidays – https://iam.ontraport.com/c/s/j9Q/P/j/jvi/P/6oTxO3/vof8Cu3AQ4/P/P/P
Flights, Hotels Etc – https://iam.ontraport.com/c/s/j9Q/P/5/jvo/P/6oTxO3/vjtlp51A5x/P/P/P
Things to Do When You Get There – https://iam.ontraport.com/c/s/j9Q/P/r/jvM/P/6oTxO3/sALWj2h37D/P/P/P
And because of the pandemic, don't forget to get your travel insurance https://immigrationandmigration.com/travel-insurance-amid-coronavirus/ , which will cover you for flight disruptions and pandemic related matters https://iam.ontraport.com/tl/400 .
==========================
✈ Find us on social media:
. Facebook: http://iam.re/iamfb​
. Instagram: http://iam.re/iamig​
. Twitter: http://iam.re/iamtw​
. Linkedin: http://iam.re/iamli​
. Pinterest: http://iam.re/iampin
-~-~~-~~~-~~-~-
Check out our latest video: "Schengen Visa Types"

-~-~~-~~~-~~-~-
#SchengenVisa #UKGreenList
* Some of our content may contain affiliate links. If you use these links to buy something we may earn a commission.