US Avoids Travel To EU Countries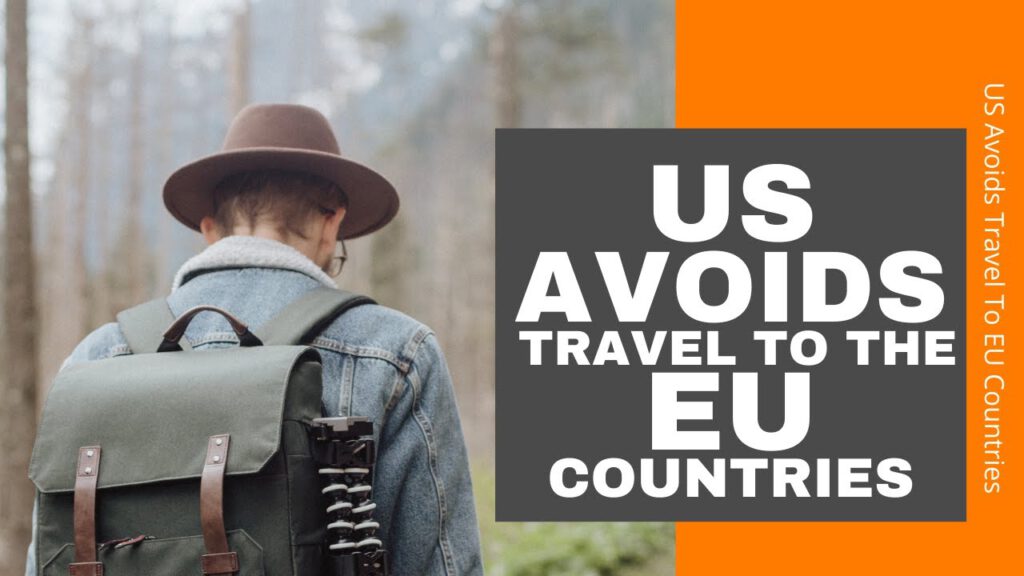 US Avoids Travel To EU Countries
✈ In this video:
US Avoids Travel To EU Countries
As part of its ongoing efforts to keep American travellers around the world safe, the United States has issued updated travel guidance once more.
The United States is now advising against travel to destinations including Greece, Ireland, and Malta.
These destinations can now be found on the US State Department and US Centers for Disease Control and Prevention's (CDC) Level 4 lists, prompted by increasing case numbers of Covid-19.
The most severe level of travel warning that the US Department of State can issue, the three nations join an ever-growing list of countries that the US is warning against travel to, as levels of Covid-19 continue to rise once more around the globe.
A total of 16 destinations were added to its highest "Level 4: Very High" advisory level.
Countries and territories Andorra, Curaçao, Gibraltar, Greece, Guadeloupe, Iran, Ireland,
Isle of Man, Kazakhstan, Lesotho, Libya, Malta, Martinique,
Saint Barthelemy, Saint Martin, and the US Virgin Islands
The new advisories in the US against travel to these destinations come at a time when many eagerly await when they will again be able to travel to the US.
US Level 4 Classification
Destinations are classified as a "Level 4" if there are 500 COVID-19 cases per 100,000 people.
The travel recommendations, which are based on World Health Organization data and other official sources, are meant to
– CDC Website – "better differentiate countries with severe outbreak situations from countries with sustained, but controlled, COVID-19 spread,"
– CDC Website –
"International travel poses additional risks and even fully vaccinated travelers are at increased risk for getting and possibly spreading new COVID-19 variants,
"CDC recommends delaying international travel until you are fully vaccinated."
Several countries have opened to American tourists around the world,
but the US continues to restrict non-essential travel for non-US citizens from several destinations, including from the United Kingdom and the European Union.
The White House has indicated that policy likely won't change just yet.
Travellers banned from entering the US can apply for a National Interest Exception if they have exceptional reason to be in the US.
Alternatively, travellers can stay for 14 days in a country not banned by the US then proceed to travel to the US. Check out our blog post for more information.
All travellers who do fly into the US from an international destination are required
to get tested within three days of boarding a flight, regardless of their vaccination status.
What are your thoughts on this issue? Do you have plans to travel? Talk to us in the comment section below.
If you have plans to travel, check out the deals we have found in the description box below.
If you're still unsure about your application, let us help you out!
👉https://immigrationandmigration.com/schengen-visas/
✈ Read the full article at
==========================
✈ Apply for your Schengen Visa at https://immigrationandmigration.com/schengen-visas to get your Schengen Visa!
==========================
Check out the offers and discounts from:
Airport Transfers – https://iam.ontraport.com/c/s/j9Q/P/U/jvT/P/6oTxO3/Uz8tXktnsh/P/P/P
Holidays – https://iam.ontraport.com/c/s/j9Q/P/j/jvi/P/6oTxO3/vof8Cu3AQ4/P/P/P
Flights, Hotels Etc – https://iam.ontraport.com/c/s/j9Q/P/5/jvo/P/6oTxO3/vjtlp51A5x/P/P/P
Things to Do When You Get There – https://iam.ontraport.com/c/s/j9Q/P/r/jvM/P/6oTxO3/sALWj2h37D/P/P/P
And because of the pandemic, don't forget to get your travel insurance https://immigrationandmigration.com/travel-insurance-amid-coronavirus/ , which will cover you for flight disruptions and pandemic related matters https://iam.ontraport.com/tl/400 .
==========================
✈ Find us on social media:
. Facebook: http://iam.re/iamfb​
. Instagram: http://iam.re/iamig​
. Twitter: http://iam.re/iamtw​
. Linkedin: http://iam.re/iamli​
. Pinterest: http://iam.re/iampin
-~-~~-~~~-~~-~-
Check out our latest video: "Schengen Visa Types"

-~-~~-~~~-~~-~-
#SchengenVisa
* Some of our content may contain affiliate links. If you use these links to buy something we may earn a commission.