USA travel Ban To End: Borders and Travel Restrictions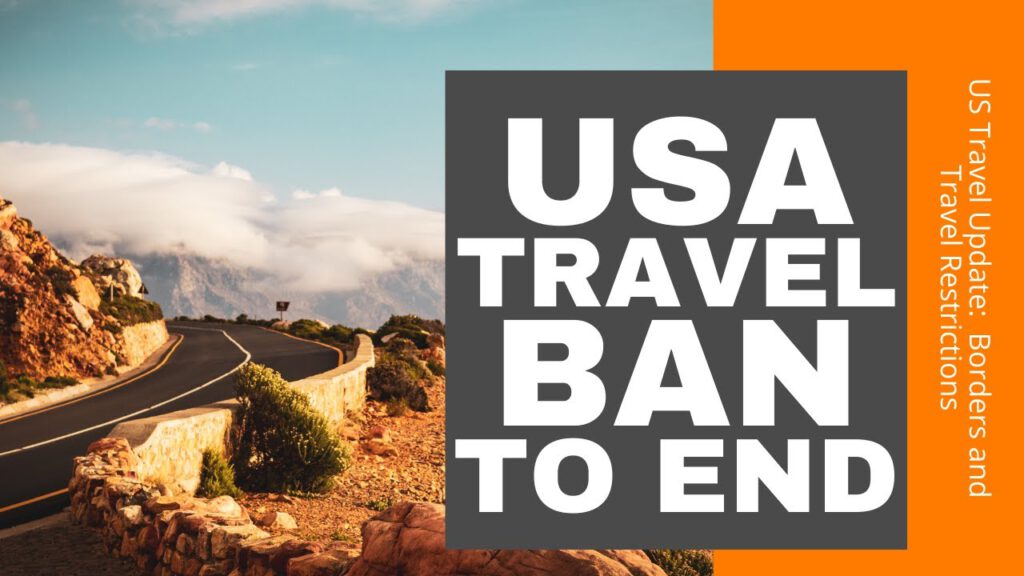 USA travel Ban To End: Borders and Travel Restrictions
US Travel Update
The US In Talks to Open Borders – Travel to Resume for the Vaccinated
US Travel Update – Borders and Travel Restrictions
US Travel Ban to End – Talks Continue on Ending The US Travel Bans
✈ In this video:
00:00 – USA travel Ban To End: Borders and Travel Restrictions
01:27 – US Travel Update: Vaccinated Travellers Welcome
The current US administration is reportedly considering sweeping changes to international travel restrictions put in place to combat the spread of COVID-19.
Reportedly, the White House has held a series of meetings over the last month about when and how they could begin to rescind the travel restrictions barring most non-essential travellers from entering the country.
US officials are working with industry officials to develop a plan to possibly allow vaccinated Europeans to enter the US, but they have "reached no decisions."
A White House spokesman has stated that there were no changes in travel restrictions planned at the moment.
US Transportation Secretary stated that lifting travel restrictions is a "public health decision and there is an interagency process and obviously the US Centers for Disease Control and Prevention is taking a leading role."
02:27 – Vaccinated travellers From the US welcomed into Europe
This week, European Union ambassadors approved the ruling that tourists from outside the bloc who have been fully vaccinated would be allowed in and restrictions on which countries are considered safe would be eased.
This means that vaccinated US tourist can enter any of the EU member states.
Currently, the US belongs to the UK's amber list which mean that US travellers can enter UK but have to comply with the testing and quarantine rules.
While the EU and UK allow entry to American travellers, the US will only allow US citizens and residents to enter the US territory.
03:12 – US to Keep Border Travel Restrictions With Canada & Mexico
The US Department of Homeland Security confirmed on 20 May that land crossings at the Mexican and Canadian borders will remain restricted only for essential travel for one more month.
In a tweet, DHS confirmed that restrictions imposed since March 21, 2020, limiting the border crossing to US residents and citizens,
as well as essential travel would remain in effect through June 21.
DHS said they are working with Canada and Mexico to safely ease restrictions as pandemic conditions improve.
what are your thoughts on the US travel restrictions? Do you think the Biden administration should allow vaccinated travellers to enter the US? talks to us in the comment section below.
If you're still unsure about your application, let us help you out!
👉https://immigrationandmigration.com/global-mobility/us-visa-immigration/us-visa-application-form/
✈ Read the full article at
https://immigrationandmigration.com/blog
==========================
✈ Apply for your visa to the US at https://immigrationandmigration.com/global-mobility/us-visa-immigration/ to get your US Visa!
==========================
Check out the offers and discounts from:
Airport Transfers – https://iam.ontraport.com/c/s/j9Q/P/U/jvT/P/6oTxO3/Uz8tXktnsh/P/P/P
Holidays – https://iam.ontraport.com/c/s/j9Q/P/j/jvi/P/6oTxO3/vof8Cu3AQ4/P/P/P
Flights, Hotels Etc – https://iam.ontraport.com/c/s/j9Q/P/5/jvo/P/6oTxO3/vjtlp51A5x/P/P/P
Things to Do When You Get There – https://iam.ontraport.com/c/s/j9Q/P/r/jvM/P/6oTxO3/sALWj2h37D/P/P/P
And because of the pandemic, don't forget to get your travel insurance https://immigrationandmigration.com/travel-insurance-amid-coronavirus/ , which will cover you for flight disruptions and pandemic related matters https://iam.ontraport.com/tl/400 .
==========================
✈ Find us on social media:
. Facebook: http://iam.re/iamfb​
. Instagram: http://iam.re/iamig​
. Twitter: http://iam.re/iamtw​
. Linkedin: http://iam.re/iamli​
. Pinterest: http://iam.re/iampin
-~-~~-~~~-~~-~-
Check out our latest video: "Schengen Visa Types"

-~-~~-~~~-~~-~-
#USTravelBan #USToEndTravelBan #TravelBanNegotiations #TravelAgain
* Some of our content may contain affiliate links. If you use these links to buy something we may earn a commission.