Austria Lifts UK Travel Ban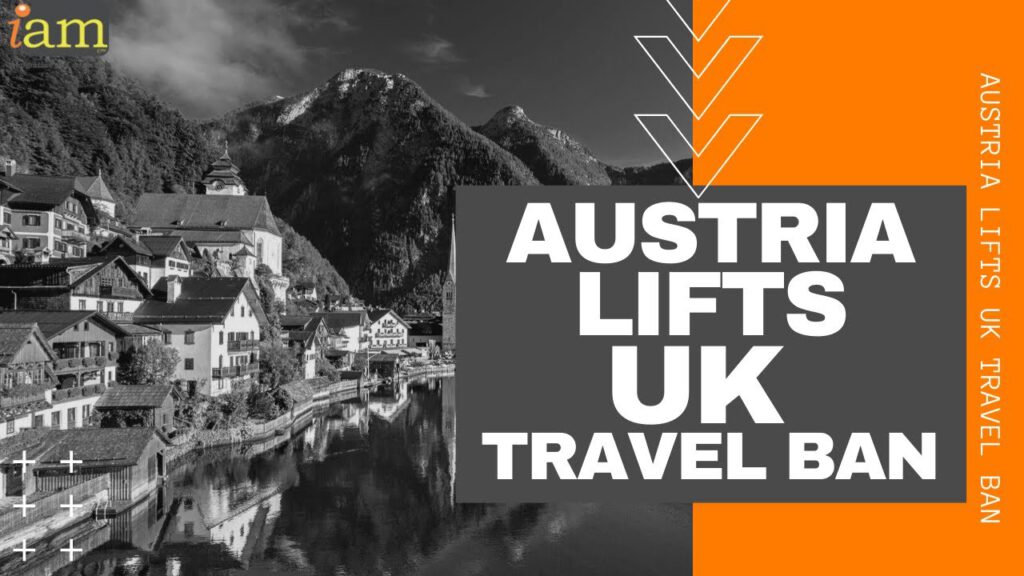 Austria Lifts UK Travel Ban
✈ In this video:
Austria Lifts UK Travel Ban
Austria has finally lifted its blanket travel ban on UK travellers.
On 15 August, Austria announced that arrivals from the UK, India, Russia, Botswana, Nepal, South Africa and Zambia can enter the country for non-essential reasons.
Fully vaccinated travellers are no longer required to undergo quarantine.
The rules changed after the countries were removed from Austria's "virus variant areas" list.
The following countries are no longer considered virus variant areas but rather 'other countries' official statement on Austria's Travel Portal Botswana, India, Nepal, Russia, South Africa, the United Kingdom, and Zambia. official statement on Austria's Travel Portal
…
Austria's Entry Rule for UK Travellers
The new rules allow vaccinated UK travellers to skip quarantine as long as they can show proof of vaccination.
Travellers must provide proof that they have been double-jabbed with any of the three vaccines administered in the UK.
The approved vaccines are Pfizer, AstraZeneca or Moderna and the second dose should be at least 14 days prior to travel to Austria.
Johnson & Johnson, Sinovac, Sinopharm and Covishield vaccines are also accepted.
Austria will also accept travellers who have had two doses of two different authorised vaccines.
On the other hand, unvaccinated arrivals from the UK may enter Austria for any reason but are required to present a negative test or proof of recovery from Covid-19 and a mandatory self-isolation for 10 days.
…
Nine-month Vaccine Deadline in Austria
UK travellers to Austria face a
nine-month Covid vaccine certificate deadline if they want to enter the central European country.
Amid fears of waning immunity from jabs, Austria has put an expiry date of 270 days on all vaccine certificates for people looking to travel in Austria.
This means anyone from the UK who had their second doses more than nine months before would be barred from going on holiday in Austria.
For example, people who were fully vaccinated in January 2021 will see their certificates expire in October,
While those who were fully vaccinated by the end of April would only have a valid pass until the end of January 2022.
…
Do you plan to visit Austria? Talk to us in the comment section below.
If you're still unsure about your application, let us help you out!
👉https://immigrationandmigration.com/schengen-visas/
✈ Read the full article at
==========================
✈ Apply for your Schengen Visa at https://immigrationandmigration.com/schengen-visas to get your Schengen Visa!
==========================
Check out the offers and discounts from:
Airport Transfers – https://iam.ontraport.com/c/s/j9Q/P/U/jvT/P/6oTxO3/Uz8tXktnsh/P/P/P
Holidays – https://iam.ontraport.com/c/s/j9Q/P/j/jvi/P/6oTxO3/vof8Cu3AQ4/P/P/P
Flights, Hotels Etc – https://iam.ontraport.com/c/s/j9Q/P/5/jvo/P/6oTxO3/vjtlp51A5x/P/P/P
Things to Do When You Get There – https://iam.ontraport.com/c/s/j9Q/P/r/jvM/P/6oTxO3/sALWj2h37D/P/P/P
And because of the pandemic, don't forget to get your travel insurance https://immigrationandmigration.com/travel-insurance-amid-coronavirus/ , which will cover you for flight disruptions and pandemic related matters https://iam.ontraport.com/tl/400 .
==========================
✈ Find us on social media:
. Facebook: http://iam.re/iamfb​
. Instagram: http://iam.re/iamig​
. Twitter: http://iam.re/iamtw​
. Linkedin: http://iam.re/iamli​
. Pinterest: http://iam.re/iampin
-~-~~-~~~-~~-~-
Check out our latest video: "Schengen Visa Types"

-~-~~-~~~-~~-~-
#SchengenVisa #TravelToAustria
* Some of our content may contain affiliate links. If you use these links to buy something we may earn a commission.