Denmark Travel Advice: Advice Against Travel To Some EU Countries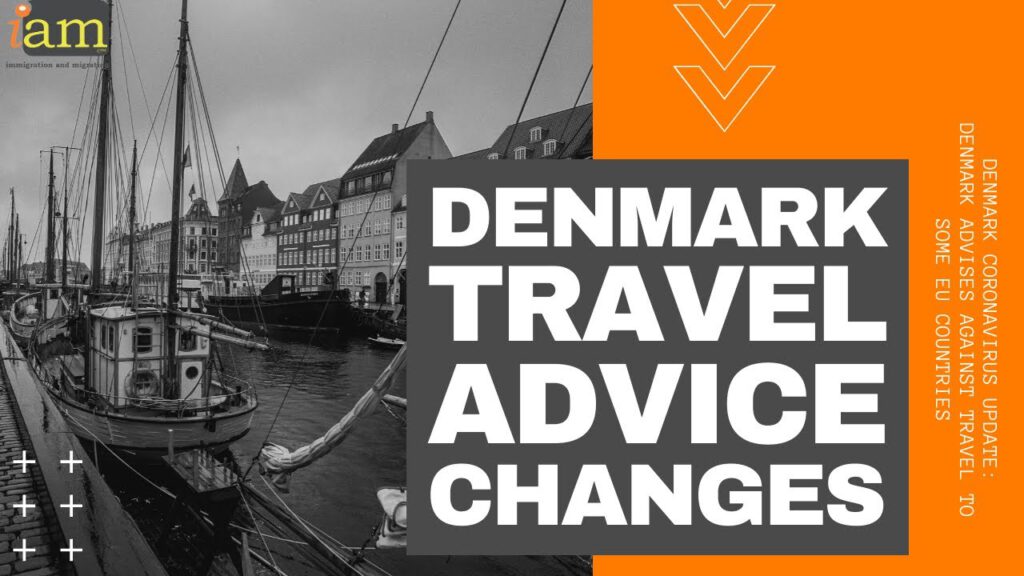 Denmark Travel Advice: Denmark Advises Against Travel To Some EU Countries – Denmark Coronavirus Update
Denmark Coronavirus Update: Denmark Advises Against Travel To Some EU Countries
Denmark travel advice amid rising infection rates
As EU and Schengen member states see a rapid increase of cases of covid-19 infections, Denmark's authorities have released an updated list of countries its citizens should avoid this week.
✈ In this video:
Denmark Travel Advice: Denmark Advises Against Travel To Some EU Countries Denmark Coronavirus Update
In its weekly update of travel guidelines, Denmark's Ministry of Foreign Affairs has advised that based on the latest infection figures from the Statens Serum Institut, Danish citizens are to avoid travelling to Bulgaria, Italy, Liechtenstein, Lithuania, Poland, San Marino, the Vatican.
According to a press release last week of the Danish Ministry of Foreign Affairs, the Nordic mechanism was activated for Sweden, where a regional model is used, so that regions in Sweden with infection rates below 30 remain open (yellow).
"This week, travel to four new regions is discouraged: Dalarna, Gotland, Jönköping and Östergötland due to infection rates.
"The Øresund region with Scania will continue to be open, just as, i.e. Västra Götaland with Gothenburg will be," the Ministry points out
It also points out that the travel advice does not apply to citizens travelling to their own deserted farm or similar property in Sweden, though other unnecessary trips to this region are still discouraged. They will not have to quarantine for a fortnight upon return in Denmark.
At the same time, it is possible to transit a high-risk country, and transiters will not have to go into self-isolation after returning home if they do not spend a night in the country they transit.
Travellers in transit through an orange region, and who, for example, change means of transport, are encouraged to pay extra attention to minimizing the risk of becoming infected and following the travel advice during a time with COVID-19
Who Is Allowed to enter Denmark from October 19?
Starting from October 17, at midnight, citizens of o the European countries listed above – Bulgaria, Italy, Liechtenstein, Lithuania, Poland, San Marino and the Vatican – will need to present a purpose of entry when showing up at Denmark's port of entry.
The same rule applies to the list of countries who previously needed a purpose of entry to travel to Denmark, which are Austria, Andorra, Belgium, France, Ireland, Iceland, Croatia, Luxembourg, Malta, Monaco, the Netherlands, Portugal, Romania, Switzerland, Slovakia, Slovenia, Spain, the United Kingdom, Sweden (with exceptions), the Czech Republic, and Hungary.
In relation to the entry rules, this means that from this point on, these countries are considered quarantine countries.
Special rules apply for Sweden, as regions with infection rates below 30 are kept open.
The model for travel guides for EU and Schengen countries encourages travellers to get tested after returning from a trip to a region where the number of infections increases to 50 or more new infections per 100,000 residents per week.
The following third-country nationals are allowed to enter Denmark:
Australia, Canada, Georgia, Japan, New Zealand, South Korea, Thailand, Tunisia, Uruguay.
Before travelling, check for the latest information on Denmark by visiting Denmark COVID-19 Restrictions online.
If you need assistance with a visa to Europe or the UK, including help with securing your travel arrangements, IaM can help.
For visa advice, contact your IAM coordinator.
If you're still unsure about your application, let us help you out!
👉https://immigrationandmigration.com/schengen-visas/
✈ Read the full article at
https://immigrationandmigration.com/blog
✈ Keep up with Denmark Visa News & Information at
https://immigrationandmigration.com/category/schengen-visas/denamrk/
✈ Keep up with Schengen Visa News & Information at
https://immigrationandmigration.com/category/news-and-events/schengen-visa-news/
==========================
✈ Apply for your Schengen Visa at https://immigrationandmigration.com/schengen-visas to get your Schengen Visa!
==========================
✈ Find us on social media:
. Facebook: https://www.facebook.com/immigrationandmigration/
. Instagram: https://www.instagram.com/iam.uk/
. Twitter: https://twitter.com/iam_immigration
. Linkedin: https://www.linkedin.com/company/iam-immigration
. Pinterest: https://www.pinterest.com/iam_immigration/
#SchengenVisa #DenmarkOpensBorders #DenmarkVisa #Travel #IaM
-~-~~-~~~-~~-~-
Check out our recent video on: "Applying for a British Passport After Indefinite Leave to Remain"

-~-~~-~~~-~~-~-