EU Countries Ban UK Travellers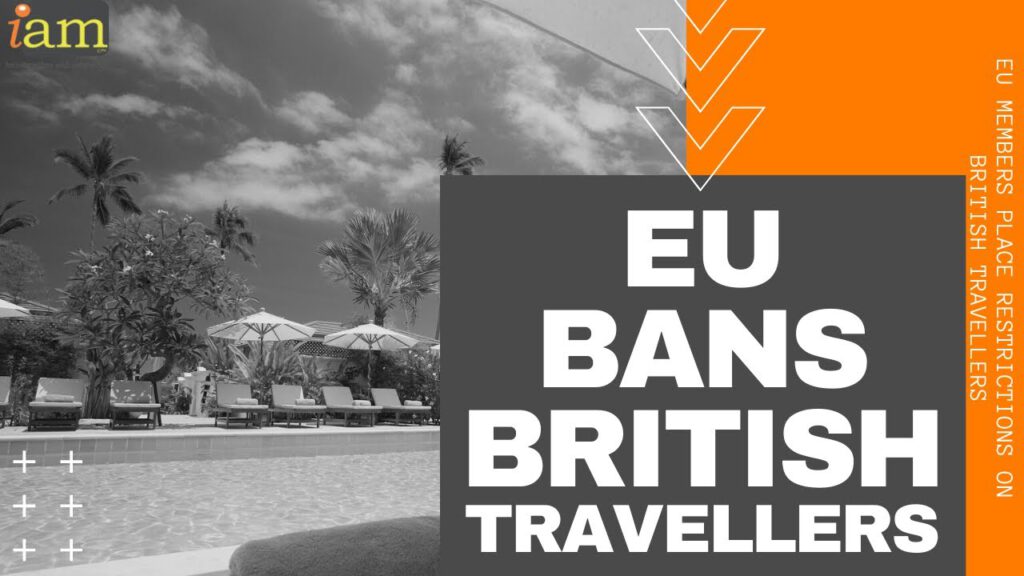 EU Countries Ban UK Travellers
✈ In this video:
0:00 – EU Countries Ban UK Travellers
01:32 – Europe Bans UK Travellers
Just as the British government announced that several more destinations are added to the quarantine-free green list starting 30 June, British travellers themselves have been handed a number of new restrictions by various EU member states.
It feels like it is one step forwards and two steps back for UK travellers.
02:22 – EU Restrictions On British Travellers
The calls for renewed restrictions on British travellers originally came from the chancellor of Germany, Angela Merkel.
Merkel's argument centres around the notion that British travellers pose a threat due to the rise of the Covid-19 Delta variant, which has spread across the UK rapidly and is beginning to get a foothold in Europe.
She believes any British travellers entering the EU should be placed into quarantine.
03:22 – EU Members Requiring Quarantine for UK Travellers
Malta is one of the EU members now placing entry restrictions for British travellers.
From 30 June British travellers will need to present proof of full vaccination.
The NHS' Covid Letter is the only document that will be accepted as proof of vaccination, until 1 July when travellers can begin using the EU Digital Covid Certificate.
Portugal is another country that has bowed to the pressure and has implemented restrictions on British travellers.
Spain has also introduced some new restrictions that will affect British travellers.
Poland also announced that unvaccinated travellers from the United Kingdom to Poland will have to undergo a 7-day quarantine period unless they have a negative test result not older than a week.
Whilst other countries have resisted the calls thus far to implement restrictions on British travellers, the EU's coronavirus meeting presents new opportunities for those backing the policy to put their argument across, and so further restrictions could be announced in the coming days.
If you're still unsure about your application, let us help you out!
👉https://immigrationandmigration.com/schengen-visas/
✈ Read the full article at
==========================
✈ Apply for your Schengen Visa at https://immigrationandmigration.com/schengen-visas to get your Schengen Visa!
==========================
Check out the offers and discounts from:
Airport Transfers – https://iam.ontraport.com/c/s/j9Q/P/U/jvT/P/6oTxO3/Uz8tXktnsh/P/P/P
Holidays – https://iam.ontraport.com/c/s/j9Q/P/j/jvi/P/6oTxO3/vof8Cu3AQ4/P/P/P
Flights, Hotels Etc – https://iam.ontraport.com/c/s/j9Q/P/5/jvo/P/6oTxO3/vjtlp51A5x/P/P/P
Things to Do When You Get There – https://iam.ontraport.com/c/s/j9Q/P/r/jvM/P/6oTxO3/sALWj2h37D/P/P/P
And because of the pandemic, don't forget to get your travel insurance https://immigrationandmigration.com/travel-insurance-amid-coronavirus/ , which will cover you for flight disruptions and pandemic related matters https://iam.ontraport.com/tl/400 .
==========================
✈ Find us on social media:
. Facebook: http://iam.re/iamfb​
. Instagram: http://iam.re/iamig​
. Twitter: http://iam.re/iamtw​
. Linkedin: http://iam.re/iamli​
. Pinterest: http://iam.re/iampin
-~-~~-~~~-~~-~-
Check out our latest video: "Schengen Visa Types"

-~-~~-~~~-~~-~-
#EUBansUK #NoTravelFromTheUK EUCountriesBanUK #SchengenVisa
* Some of our content may contain affiliate links. If you use these links to buy something we may earn a commission.