Europe Opens to All Travellers: EU Allows Vaccinated Tourists By June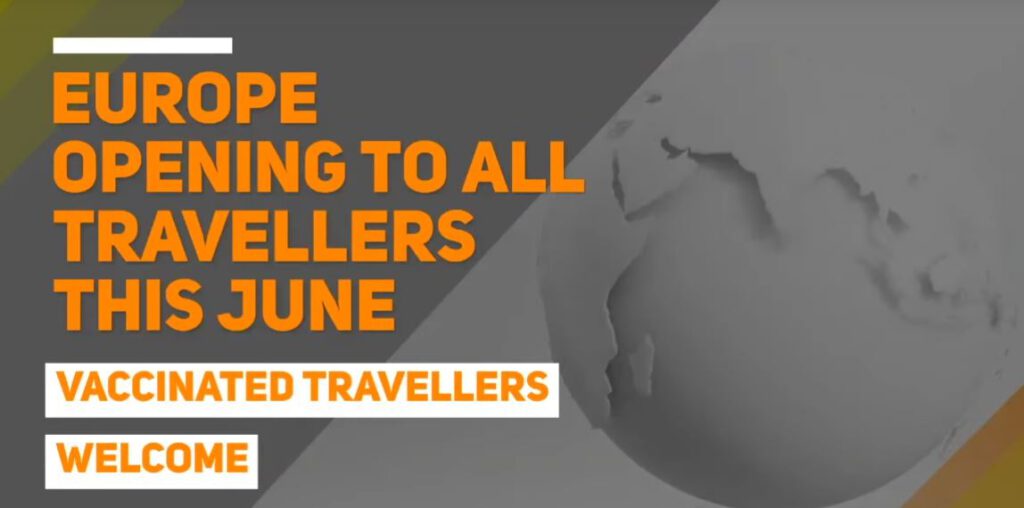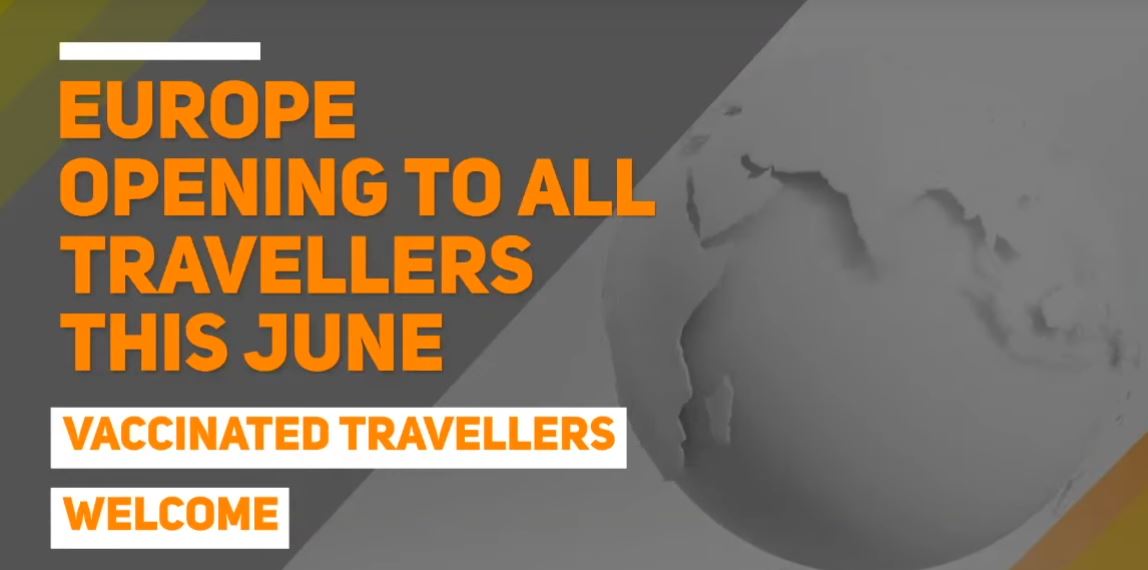 Europe Opens to All Travellers: EU Allows Vaccinated Tourists By June Europe Travel Ban
EU To Allow All Vaccinated Tourists By June
Europe opening to all travellers this June – Vaccinated Travellers Welcome
Travel & Tourism Opens In Europe – Travel to Europe & Schengen Areas
EU To Allow All Vaccinated Tourists By June – EU Council to Ratify Opening of Europe
Europe Open Borders for Travel & Tourism – All countries Allowed to Travel to Europe Again
✈ In this video:
0:00 – Europe Opens to All Travellers: EU Allows Vaccinated Tourists By June Europe Travel Ban
01:42 – EU To Allow All Vaccinated Tourists By June
The EU council took it a step further and officially submitted a formal proposal to the Member States.
03:42 – Following the science
Scientific advice and empirical evidence on the effects of vaccination are becoming increasingly available stated on EU's proposal and consistently conclusive on the fact that vaccination helps in breaking the transmission chain stated on EU's proposal
04:17 Europe Safeguarding against new variants
The proposal guides the Member States to remove the requirements for COVID-19 testing and quarantine for third-country citizens if such obligations have been abolished for vaccinated EU citizens and residents.
04:57 – Unvaccinated Travellers To Europe
The EU's proposal included that non-essential travel can also be lifted for travellers from countries that are deemed as 'low-risk' and have a favourable epidemiological situation, even if they are not vaccinated.
Since June 2020 the EU has implemented a 'safe-list' of third-party countries that has been as large as 15 nations, currently only at 6, including Australia, New Zealand, Rwanda, Singapore, South Korea, and Thailand.
06:07 – Proof of Vaccination For Travel To Europe
While the EU scrambles to finish and fully adopt their Digital Green Certificate program, the proposal mentions EU State Members should accept "third country certificates based on national law", which is rumoured to include the UK's NHS and the US's CDC paper cards.
06:52 – EU Members Lifting Lockdown Restrictions: Where can you travel in Europe
An increasing number of EU member nations are gradually loosening restrictions implemented to curb the spread of the virus
Portugal is in its final phase of the process of easing lockdown. Restaurants and cafes can stay open until 10:30 in the evening with a limitation of six people per table inside and 10 people on the terraces.
Hungary also eases COVID-19 restrictions for people with government-issued immunity cards. Individuals with cards were allowed to enter indoor dining rooms, hotels, theatres, cinemas, spas, gyms, libraries, museums and other recreational venues.
In Italy many beach establishments were given the green light to open on 1 May as part of a gradual reopening of the country.
What are your thoughts in opening EU borders to the world? Do you have plans to travel this summer? Talk to us in the comment section below.
Check out the deals below and tell us your travel plans.
If you need assistance with a visa to Europe, the UK, or the US, including help with securing your travel arrangements, IaM can help.
For visa advice, contact your IAM visa coordinator.
If you're still unsure about your application, let us help you out!
👉https://immigrationandmigration.com/schengen-visas/
✈ Read the full article at
https://immigrationandmigration.com/blog
==========================
✈ Apply for your Schengen Visa at https://immigrationandmigration.com/schengen-visas to get your Schengen Visa!
==========================