Europe's external border to remain closed until July for non EU tourism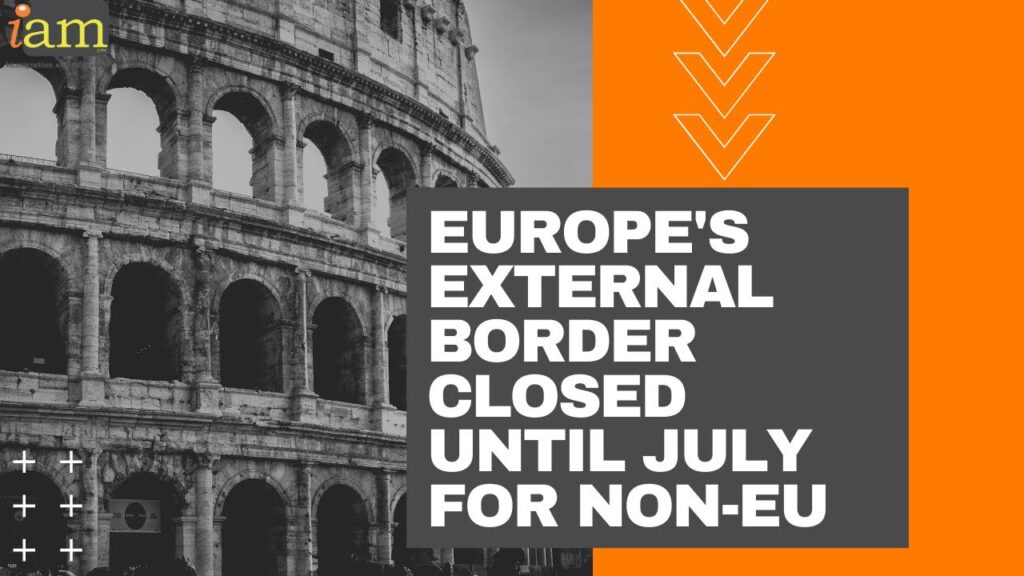 European external borders to remain closed until the end of June
EU External Borders are to Remain Closed at Least Until the End of June
Third-country nationals will be unable to travel to the Schengen Area for non-essential purposes at least until the end of June, the European Interior Ministers have agreed.
In an informal video meeting last June 5, the Ministers discussed the possible reopening of the external borders of the Schengen Area, as well as the internal border closures and controls, previously imposed amid the outbreak of the Coronavirus pandemic in Europe back in March this year
✈ In this video:
The European external borders REMAINS CLOSED UNTIL END OF JUNE.
The Ministers raised their concerns that the pandemic has threatened some of the foundations of the block, as the freedom of movement and the European Single Market.
Full functioning of the Schengen area and free movement of persons is crucial for the economic recovery and the European Union in general — Davor Bozinovic
Estonia's Minister of the Interior Mart Helme informed his European colleagues that although the European Commission's recommendation for unnecessary travel from third countries to the EU expires on June 15, Estonia is certainly not ready to open its external border on that date.
Estonia's minister asserted that restriction on crossing external border should extend until June 30
Estonia is among the few EU countries that opened borders on June 1, for travellers from the European Union / Schengen Area Member states and of the United Kingdom, after previously having permitted entry to Lithuanians and Latvians
Despite the willingness to open borders for nationals of other EEA and EFTA (European Free Trade Association) Member States, Estonia is still not ready to open borders for third-country citizens, at least not until July.
The opening of the European Union's external borders must be approached with caution, and the most objective criteria must be agreed for opening the borders to third countries.
In our opinion, the starting point here could be the epidemiological situation of the country, which is based on real data — Minster Helme
European Union Home Affairs Commissioner Ylva Johansson said in an interview that the Schengen Area would be fully functional by the end of the month though it remains unclear whether travel freedom would also apply to third-country nationals
THE COMMISSIONER ALSO SAID THAT that physical distancing and other health-related measures would remain in force, as they are still needed, adding that health authorities believe there is no longer a clear justification for either travel restrictions or border measures within the EU Schengen area.
The majority of the Schengen Area countries have announced they will be reopening their borders by June 15, including France, Iceland, Greece, and Belgium
If you're still unsure about your application, let us help you out!
👉https://immigrationandmigration.com/schengen-visas/
✈ Read the full article at
✈ Keep up with Schengen Visa News & Information at
https://immigrationandmigration.com/category/news-and-events/schengen-visa-news/
==========================
✈ Apply for your Schengen Visa at https://immigrationandmigration.com/schengen-visas to get your Schengen Visa!
==========================
✈ Find us on social media:
. Facebook: https://www.facebook.com/immigrationandmigration/
. Instagram: https://www.instagram.com/iam.uk/
. Twitter: https://twitter.com/iam_immigration
. Linkedin: https://www.linkedin.com/company/iam-immigration
. Pinterest: https://www.pinterest.com/iam_immigration/
#SchengenVisa #SchengenCountries #EuropeBordersOpen
-~-~~-~~~-~~-~-
Check out our recent video on: "Applying for a British Passport After Indefinite Leave to Remain"

-~-~~-~~~-~~-~-