TOP 25 Things to Do in LISBON Portugal 2022 | New Normal Travel Guide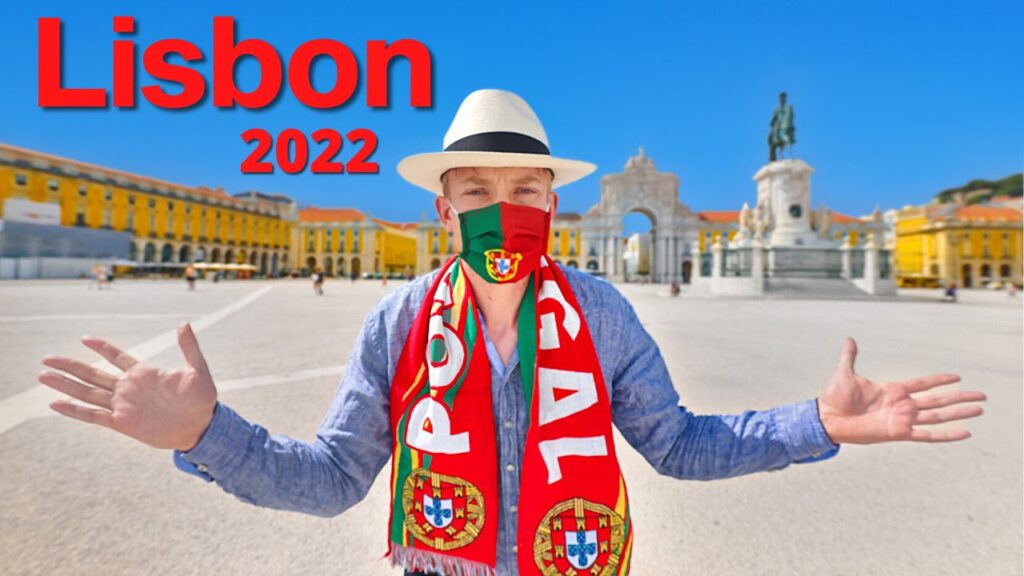 The best things to do in Lisbon in Portugal are not always easy to figure out. Especially during the new normal. This travel guide will help you discover the top 25 sights and attractions in Lisbon including the stunning Praça do Comércio, the historic Castelo de São Jorge, the dazzling Mosteiro dos Jerónimos, the Torre de Belém, and the Convento do Carmo.
This guide also includes a day trip to Sintra and its beautiful palaces and castles like the Palácio Nacional da Pena, the Castelo dos Mouros and the Palácio Nacional de Sintra as well as the mysterious Quinta da Regaleira.
It also covers lots of Portuguese food and drink options like the iconic Pastéis de Belém, grilled sardines, petiscos, port wine and spicy piri piri chicken.
SUBSCRIBE: http://bit.ly/MaxNomad
► Where I learn about filmmaking:
Lost Creator Academy: https://www.maxnomad.io/lost-creator-…
► Where I find great local guides:
GetYourGuide: https://www.maxnomad.io/getyourguide-…
► My favorite travel insurance:
SafetyWing: https://www.maxnomad.io/safetywing
► Where I get the music for my videos:
Artlist: https://www.maxnomad.io/artlist
0:00 Intro
0:38 1: Praça do Comércio | https://www.lisbon.net/commerce-square
2:10 2: Tram 28 | https://lisbonlisboaportugal.com/de/lissabon-tram-linie-28-de.html
2:58 3: Castelo de São Jorge | https://castelodesaojorge.pt/
4:25 4: Sardines → at Muralha Tasca → traditional restaurant
4:46 5: Museu do Fado | https://www.museudofado.pt/
5:58 7: Sail boat tour
7:17 8: Antiga Confeitaria de Belém | https://pasteisdebelem.pt/
8:20 9: Padrão dos Descobrimentos | https://padraodosdescobrimentos.pt/
9:15 10: Mosteiro dos Jerónimos | https://www.visitportugal.com/de/content/mosteiro-dos-jeronimos
10:18 11: Torre de Belém | https://lisbonlisboaportugal.com/de/torre-de-belem-lissabon-de.html
11:36 12: Fado
13:42 13: Palácio Nacional da Pena | https://www.parquesdesintra.pt/en/parks-monuments/park-and-national-palace-of-pena/
15:15 14: Castelo dos Mouros | https://www.parquesdesintra.pt/en/parks-monuments/the-moorish-castle/
16:25 15: Palácio Nacional de Sintra | https://www.sintra-portugal.com/Attractions/Palacio-Nacional-sintra.html
18:05 16: Quinta da Regaleira | https://www.regaleira.pt/pt/
19:41 17: Petiscos
21:06 18: Culinary backstreets food tour
23:29 19: Sé de Lisboa | https://www.sedelisboa.pt/
24:22 20: Convento do Carmo | https://www.museuarqueologicodocarmo.pt/
25:06 21: A Brasileira | https://www.abrasileira.pt/
25:55 22: Parque Eduardo VII | https://www.portugalvisitor.com/portugal-city-guides/portugal-attractions/parque-eduardo-vii-lisbon
27:00 23: Parque das Nações | https://www.portaldasnacoes.pt/
27:22 24: Teleférico
27:57 25: Oceanário | https://www.oceanario.pt/en