Top 5 AMAZING Places to Visit in Ethiopia | Africa Travel Guide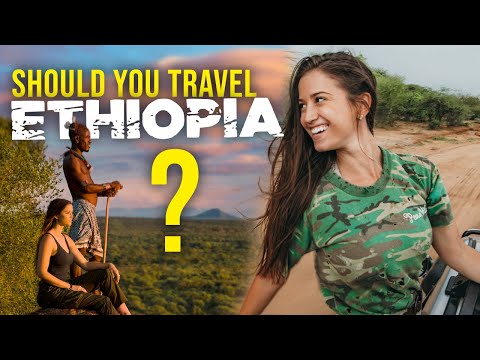 Ethiopia is one of the most underrated countries in Africa! Thanks to Skillshare for sponsoring this video! The first 1000 people to use this link will get 30% off an annual Skillshare Premium Membership: https://skl.sh/lexiealford05211
Check out my daily adventures on Instagram: https://www.instagram.com/lexielimitless/
Special thanks to Cory Martin for capturing so much beauty on this trip! Check his work out here: https://www.instagram.com/cory.s.martin/
Here's a basic cost breakdown of my Ethiopia trip with Abyssinian Nomads:
1. Omo valley: $200-250 per day with a local tour operator.
Includes guide, 4X4 land cruiser, camping equipment. Half board meals, lodges/hotels and entrance fees to all point of interests.
2. Simien mountains: $150 – 250 per day
Price includes local guides, 4×4 land cruiser, camping equipment. All parks and point of interest entrance fees. Comes with chef and park scout as well. There is a luxury lodge option for increased price.
3. Addis Ababa: $50 to $300 per day depending on style of travel
Higher prices would include hotel accommodation, famous city tour and coffee ceremony. With local guide and food tour.
4. Danakil Depression: $150-200 per day
It is advised to only travel in this region with local tour operators due to security concerns. Price includes 4×4 land cruiser, local guides, camping equipment, all park and point of interest fees, half board meals and a park scout from the Afar region to escort entire trip.
Lalibela: $100-250
Upper price includes local tour guide, 4×4 land cruiser, hotel/lodge accommodation. Half board meal and entrance to all Rock Churches of Lalibela.
Find out more information for planning your trip here: https://www.abyssiniannomads.com/trips
Special thanks to Barnabas Kelemen from the Wind Collective for capturing some of this adventure as well! Check out more of his work here: https://www.instagram.com/beyondthebeat/
Sign up for my newsletter to get a preview of 3 CRAZY stories from my book: https://lexielimitless.com/newsletter/​
HOW I MAKE MY VIDEOS 🎥
My Thumbnail Creator: https://www.instagram.com/parthcreations/
🎵Epidemic Sound! Amazing royalty free music for YouTube. Try your free 30 day trial here: http://share.epidemicsound.com/M9GTz
🎵 Elevate your videos with record-label quality music from Musicbed: http://share.mscbd.fm/LexieLimitless