Travel To The EU: Download The Latest NHS Covid Pass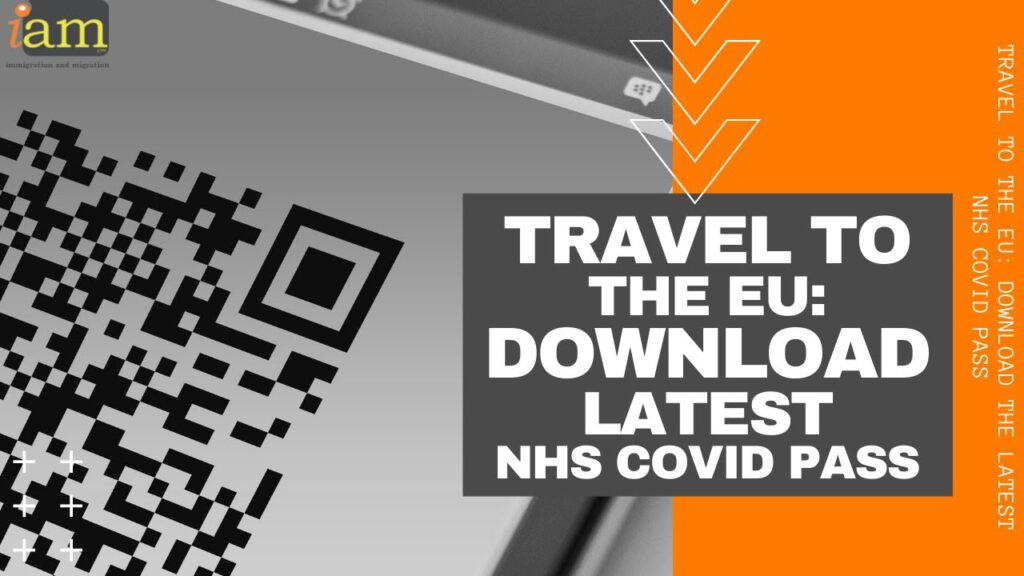 Travel To The EU: Download The Latest NHS Covid Pass
✈ In this video:
0:00 Travel to the EU: Download the latest NHS Covid Pass
1:26 Travel to the EU: Download the latest NHS Covid Pass
By the end of October, the NHS Covid pass finally became part of the EU Covid gateway and was recognised by 40 countries using the same electronic covid system.
The Foreign, Commonwealth and Development Office (FCDO) has advised holders of NHS COVID Pass
to re-download the document before travelling, as the documents issued before 1 November will not be recognised for international travel by the countries that have joined the EU Digital Covid Certificate (EUDCC) gateway.
This means that British holidaymakers who have downloaded or printed a PDF version of their COVID passport before 1 November might not be able to board flights to the EU.
…
3:15 Vaccine Passport Recognition
Since the recognition, EU member states will permit fully vaccinated British nationals to enter without quarantine requirements.
However, a PCR test taken before or after arrival must be presented for those who haven't been fully vaccinated.
Furthermore, unvaccinated UK nationals are obliged to take a PCR test upon reaching the French territory, regardless of presenting a pre-departure test result or not.
The NHS COVID Pass is issued to those fully vaccinated against COVID-19 with one of the following vaccines:
* Moderna
* Oxford/AstraZeneca
* Pfizer/BioNTech
* Janssen
…
4:28 How to Access NHS Covid Pass
You can access your NHS COVID Pass through the free NHS App on a mobile device such as a smartphone or tablet. The NHS App is not the same as the NHS COVID-19 app. Proof of your COVID-19 status will be shown within the NHS App.
You need to be registered with a GP in England to use the NHS App.
If you're not registered with a GP, you can still access the NHS COVID Pass via the NHS website or via 119 (select the 'NHS COVID Pass service') to request a letter.
…
Do you have the latest version of the NHS Covid Pass? Talk to us in the comment section below.
If you're still unsure about your application, let us help you out!
👉https://immigrationandmigration.com/schengen-visas/
✈ Read the full article at
==========================
✈ Apply for your Schengen Visa at https://immigrationandmigration.com/schengen-visas to get your Schengen Visa!
==========================
Check out the offers and discounts from:
Airport Transfers – https://iam.ontraport.com/c/s/j9Q/P/U/jvT/P/6oTxO3/Uz8tXktnsh/P/P/P
Holidays – https://iam.ontraport.com/c/s/j9Q/P/j/jvi/P/6oTxO3/vof8Cu3AQ4/P/P/P
Flights, Hotels Etc – https://iam.ontraport.com/c/s/j9Q/P/5/jvo/P/6oTxO3/vjtlp51A5x/P/P/P
Things to Do When You Get There – https://iam.ontraport.com/c/s/j9Q/P/r/jvM/P/6oTxO3/sALWj2h37D/P/P/P
And because of the pandemic, don't forget to get your travel insurance https://immigrationandmigration.com/travel-insurance-amid-coronavirus/ , which will cover you for flight disruptions and pandemic related matters https://iam.ontraport.com/tl/400 .
==========================
✈ Find us on social media:
. Facebook: http://iam.re/iamfb​
. Instagram: http://iam.re/iamig​
. Twitter: http://iam.re/iamtw​
. Linkedin: http://iam.re/iamli​
. Pinterest: http://iam.re/iampin
-~-~~-~~~-~~-~-
Check out our latest video: "Schengen Visa Types"

-~-~~-~~~-~~-~-
#NHSCovidPass #TravelToTheEU #EUDCC
* Some of our content may contain affiliate links. If you use these links to buy something we may earn a commission.