UK Borders Set to Open for Vaccinated – No Quarantine Required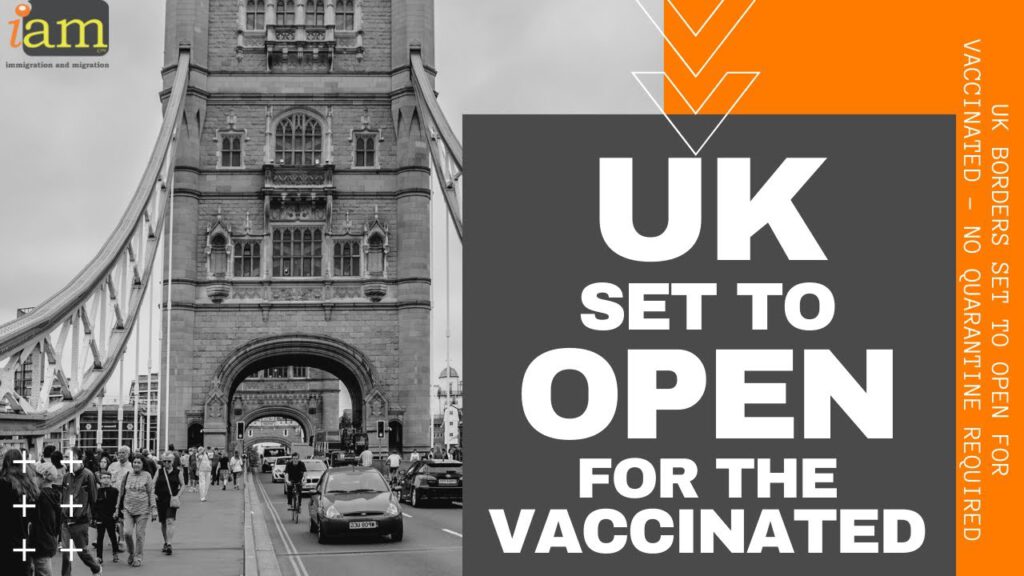 UK Borders Set to Open for Vaccinated – No Quarantine Required
✈ In this video:
UK Borders Set to Open for Vaccinated – No Quarantine Required
The British government is considering opening to tourists from the United States (US) and the European Union (EU) in a bid to save its tourism industry.
The proposed move would remove quarantine restrictions on vaccinated US and EU tourists from 16 August. A government official called the move "finely balanced," but one that will bring mass tourism back to the United Kingdom (UK).
The move would benefit millions of people by finally letting them be reunited with family and friends based in the UK, as well as businesses in the aviation and tourism sectors that have been hit hard by the pandemic.
The UK had enforced restrictions on almost all incoming travellers since June 2020, when they introduced a traffic light scheme. The traffic light system grades countries according to their case, variant and vaccination rates.
The scheme effectively forced travellers from amber and red list countries to quarantine at their own cost in a government hotel or private accommodation. As a result, tourism entering the country has slumped even as the rest of Europe opens for travel.
…
The Current UK Entry Requirement
The United Kingdom still operates a traffic light system. If you're coming from a red list country, the government will not allow you to enter the country unless you are a British national or have residency rights.
Even if you're a fully vaccinated British national, you'll need to complete a COVID-19 test and book a hotel quarantine package, which will cover another two tests after arrival.
If you're on a green list country, you'll need to take a COVID-19 test upon arrival. But you won't need to quarantine if the test is negative.
The United Kingdom has most EU countries and the US on its amber list. If you're fully vaccinated via the NHS and travelling from an amber list country, you must take a COVID-19 PCR test prior to arrival and on day 2 after you arrive. If you're unvaccinated and from an amber list country, aside from the required Covid test, you need to quarantine at a private residence for ten days.
…
The Current COVID-19 Situation In The United Kingdom
The United Kingdom is the first country to go ahead and bet on its fast vaccination rollout. The country decided to lift all restrictions on life in recent weeks.
Reportedly, the Covid-19 cases have been falling daily in the UK, after weeks of steep climbs due to a surge in the transmission of the Delta variant.
Scientists are debating whether this could be herd immunity at last or whether it's because of the summer and kids leaving school. Either way, it's promising for the U.K and its travel industry.
Are you planning to travel to the UK? Talk to us in the comment section below.
If you're still unsure about your application, let us help you out!
👉https://immigrationandmigration.com/schengen-visas/
✈ Read the full article at
UK Travel Update: Borders Set to Open, No Quarantine Required for Vaccinated
==========================
✈ Apply for your Schengen Visa at https://immigrationandmigration.com/schengen-visas to get your Schengen Visa!
==========================
Check out the offers and discounts from:
Airport Transfers – https://iam.ontraport.com/c/s/j9Q/P/U/jvT/P/6oTxO3/Uz8tXktnsh/P/P/P
Holidays – https://iam.ontraport.com/c/s/j9Q/P/j/jvi/P/6oTxO3/vof8Cu3AQ4/P/P/P
Flights, Hotels Etc – https://iam.ontraport.com/c/s/j9Q/P/5/jvo/P/6oTxO3/vjtlp51A5x/P/P/P
Things to Do When You Get There – https://iam.ontraport.com/c/s/j9Q/P/r/jvM/P/6oTxO3/sALWj2h37D/P/P/P
And because of the pandemic, don't forget to get your travel insurance https://immigrationandmigration.com/travel-insurance-amid-coronavirus/ , which will cover you for flight disruptions and pandemic related matters https://iam.ontraport.com/tl/400 .
==========================
✈ Find us on social media:
. Facebook: http://iam.re/iamfb​
. Instagram: http://iam.re/iamig​
. Twitter: http://iam.re/iamtw​
. Linkedin: http://iam.re/iamli​
. Pinterest: http://iam.re/iampin
-~-~~-~~~-~~-~-
Check out our latest video: "Schengen Visa Types"

-~-~~-~~~-~~-~-
#SchengenVisa TravelToUK
* Some of our content may contain affiliate links. If you use these links to buy something we may earn a commission.