UK & EU in Talks to Resume International Travel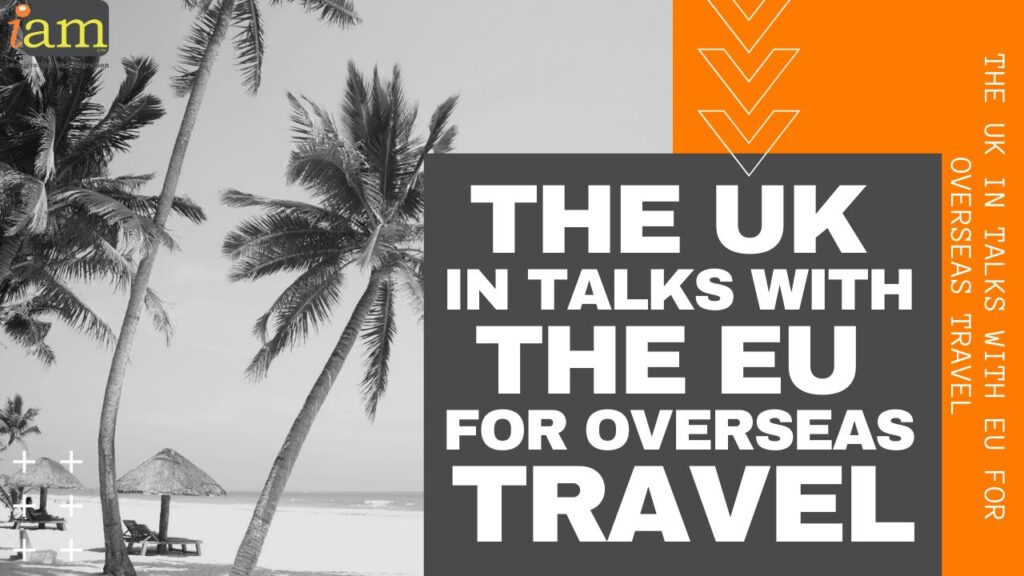 UK to Resume Europe Travel this Summer: UK & EU in Talks to Resume International Travel
UK In Talks With EU For Overseas Travel
UK to Allow overseas travel to Europe – Talks to Open International Travel
Summer Holidays In Europe – Where in Europe Can We Travel?
UK in talks with EU for overseas travel – Talks With EU To Allow International Travel Again
✈ In this video:
0:00 – UK to Resume Europe Travel this Summer: UK & EU in Talks to Resume International Travel
01:32 – UK in talks with EU for overseas travel
After several months of being cooped up in our homes and being restricted from travelling abroad, a sense of wanderlust has been building as people naturally want to explore new places.
Summer has been hyped up as international travel is expected to be allowed again.
Several European countries have announced that they are getting ready to accept British tourists and kickstart summer especially Greece, Iceland and Spain.
People are eagerly anticipating the announcement from the British government on which countries will fall on the "green" or "safe" list to avoid the hassle of quarantining after the long-awaited holiday.
It has been reported that UK officials were preparing to discuss with the EU over the reopening of travel routes in time for summer.
Currently, overseas travel is largely prohibited for residents in the UK. The British government has estimated that 17 May is the earliest date when international travel would be allowed for non-essential overseas travel, with a "traffic light system" based on individual countries' COVID risk levels.
02:42 – Health service app as proof of vaccination
The British government is working on using the existing National Health Service (NHS) coronavirus app to show that people have received their COVID-19 vaccine for international travel, Transport Secretary Grant Shapps said on 27 April.
It will be the NHS app that is used for people when they book appointments with the NHS … to be able to show that you've had a vaccine or that you've had testing, and I'm working internationally with partners across the world, to make sure that that system can be internationally recognised Transport Secretary Grant Shapps
03:52 – Travel to The EU Post-Brexit
There are few things to note when travelling to the EU after 1 January 2021.
04:02 – British Passports
04:32 – Fast track lanes
05:02 – How Long you can Stay in Europe
05:17 – Travel insurance
05:27 – Border Control Measures in Europe
Are you excited to travel this summer? Which countries are on your list of favourite destinations? Talk to us in the comment section below.
If you have plans to travel, check out the deals we have found in the description box below.
If you need assistance with a visa to Europe, the UK, or the US, including help with securing your travel arrangements, IaM can help.
For visa advice, contact your IAM visa coordinator.
If you're still unsure about your application, let us help you out!
👉https://immigrationandmigration.com/schengen-visas/
✈ Read the full article at
==========================
✈ Apply for your Schengen Visa at https://immigrationandmigration.com/schengen-visas to get your Schengen Visa!
==========================
Check out the offers and discounts from:
Airport Transfers – https://iam.ontraport.com/c/s/j9Q/P/U/jvT/P/6oTxO3/Uz8tXktnsh/P/P/P
Holidays – https://iam.ontraport.com/c/s/j9Q/P/j/jvi/P/6oTxO3/vof8Cu3AQ4/P/P/P
Flights, Hotels Etc – https://iam.ontraport.com/c/s/j9Q/P/5/jvo/P/6oTxO3/vjtlp51A5x/P/P/P
Things to Do When You Get There – https://iam.ontraport.com/c/s/j9Q/P/r/jvM/P/6oTxO3/sALWj2h37D/P/P/P
And because of the pandemic, don't forget to get your travel insurance https://immigrationandmigration.com/travel-insurance-amid-coronavirus/ , which will cover you for flight disruptions and pandemic related matters https://iam.ontraport.com/tl/400 .
==========================
✈ Find us on social media:
. Facebook: http://iam.re/iamfb​
. Instagram: http://iam.re/iamig​
. Twitter: http://iam.re/iamtw​
. Linkedin: http://iam.re/iamli​
. Pinterest: http://iam.re/iampin
-~-~~-~~~-~~-~-
Check out our latest video: "Schengen Visa Types"

-~-~~-~~~-~~-~-
#UKSummerTravel #EuroTravelForUK #EuropeTravel #SchengenVisa
* Some of our content may contain affiliate links. If you use these links to buy something we may earn a commission.