UK Travel Update: Booster Shot Needed To Travel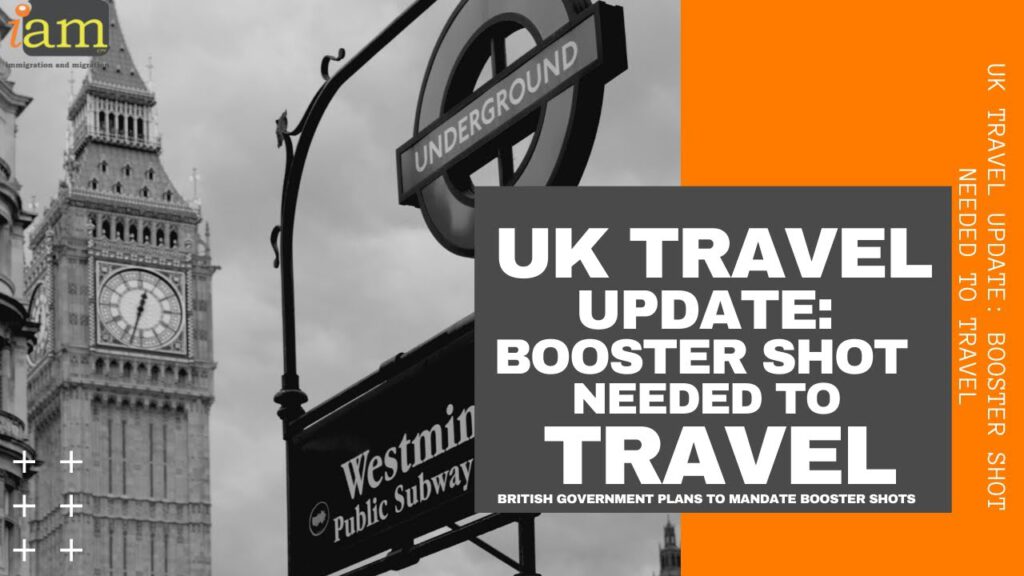 UK Travel Update: Booster Shot Needed To Travel
✈ In this video:
0:00 UK Travel Update: Booster Shot Needed to Travel
1:25 UK Travel Update: Booster Shot Needed to Travel
The effects of the pandemic have been felt unevenly across the globe.
The travel industry is gradually returning to near pre-pandemic levels boosted significantly by the increasing number of vaccinations.
The spread of vaccinations means that most countries are now loosening restrictions and preventing further lockdowns and businesses can finally start the path to recovery.
The US has started to welcome British travellers and reports suggest that there will be an influx of British travellers.
However, the road to recovery can be impeded if the UK government introduces mandatory booster shots.
2:17 Plans To Tighten Foreign Travel
UK travellers eligible for vaccine boosters will have to be tripled jabbed in order to take overseas trips under plans reportedly being considered by UK ministers.
If introduced it would see quarantine and testing reimposed for eligible groups who refuse to take up the top-up dose.
The move would alter the definition of "fully vaccinated" from having two doses to three covid shots.
British holidaymakers are already facing travel restrictions if they wish to travel to Austria, where the authorities have begun imposing limits on the validity of vaccinations.
The British government is also looking at imposing restrictions on those returning from abroad amid concerns that waning immunity over time risks them returning home with the virus.
The health secretary, Sajid Javid, urged people to take up the offer of booster shots when they became eligible, describing the push as a "national mission" that would help the country "avoid a return to restrictions and enjoy Christmas".
Have you scheduled your booster shot? Talk to us in the comment section below.
If you're still unsure about your application, let us help you out!
👉https://immigrationandmigration.com/schengen-visas/
✈ Read the full article at
==========================
✈ Apply for your Schengen Visa at https://immigrationandmigration.com/schengen-visas to get your Schengen Visa!
==========================
Check out the offers and discounts from:
Airport Transfers – https://iam.ontraport.com/c/s/j9Q/P/U/jvT/P/6oTxO3/Uz8tXktnsh/P/P/P
Holidays – https://iam.ontraport.com/c/s/j9Q/P/j/jvi/P/6oTxO3/vof8Cu3AQ4/P/P/P
Flights, Hotels Etc – https://iam.ontraport.com/c/s/j9Q/P/5/jvo/P/6oTxO3/vjtlp51A5x/P/P/P
Things to Do When You Get There – https://iam.ontraport.com/c/s/j9Q/P/r/jvM/P/6oTxO3/sALWj2h37D/P/P/P
And because of the pandemic, don't forget to get your travel insurance https://immigrationandmigration.com/travel-insurance-amid-coronavirus/ , which will cover you for flight disruptions and pandemic related matters https://iam.ontraport.com/tl/400 .
==========================
✈ Find us on social media:
. Facebook: http://iam.re/iamfb​
. Instagram: http://iam.re/iamig​
. Twitter: http://iam.re/iamtw​
. Linkedin: http://iam.re/iamli​
. Pinterest: http://iam.re/iampin
-~-~~-~~~-~~-~-
Check out our latest video: "Schengen Visa Types"

-~-~~-~~~-~~-~-
#BritishHolidayMakers #3rdCovidShotUK #UKBoosterShotForTravel
* Some of our content may contain affiliate links. If you use these links to buy something we may earn a commission.