US Opens Borders – WHO CAN TRAVEL TO THE US NOW | US Air Travel Rules: What You Need To Know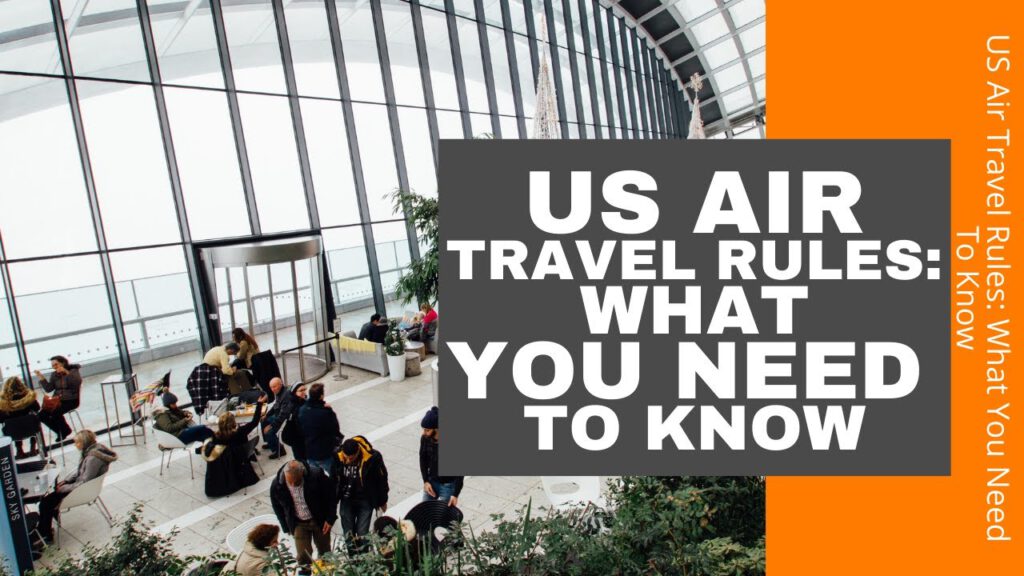 US Air Travel Rules: What you need to know
US Opens Borders
Who can Travel to the US Now?
✈ In this video:
0:00 US Air Travel Rules: What you need to know
1:18 US Air Travel Rules: What you need to know
The United States has lifted travel restrictions for fully vaccinated passengers starting 8 November.
Visitors can now enter the US from over 30 countries that were previously banned.
It marks the first time in roughly 18 months that non-essential travel has been permitted from 33 countries to the United States.
The reopening, which comes ahead of the holiday season, is a major development for the travel industry, which has lost billions of dollars while the international borders were closed to specific countries.
The US has maintained tight coronavirus travel restrictions throughout the COVID-19 pandemic.
The decision to lift them is a significant move towards a return to pre-pandemic.
…
3:08 Non-US Citizens Allowed in the US
Anyone who has been fully vaccinated against coronavirus can now visit the US, providing they have a certificate to prove they are vaccinated.
This update is particularly good news to those travelling from 33 countries previously banned from entering the US.
Many of these banned countries are part of the US Visa Waiver Program (VWP).
The decision to lift travel restrictions means citizens of these nations can visit the US visa-free once again by registering online with the ESTA.
…
4:12 Returning US Citizens & Lawful Permanent Residents
Vaccinated US citizens and lawful permanent residents will be required to present a negative COVID-19 test taken no more than 72 hours prior to their departure for the US, regardless of their citizenship.
Returning US residents who are unvaccinated or only partially vaccinated will be subject to stricter requirements than they are previously, and will need to produce a negative test taken no more than 24 hours before boarding their flight.
4:52 Conditions for Visiting the US
All foreign adults must have a COVID-19 vaccination certificate to enter the US. Children under 18 are exempt.
Other exceptions may be made for those with a legitimate medical reason.
The certificate must show that the traveller received their final dose a minimum of 15 days before arriving in the United States.
Accepted vaccines include the following:
* AstraZeneca
* Covishield
* Janssen (Johnson & Johnson)
* Moderna
* Pfizer-BioNTech
* Sinopharm
* Sinovac
*Covaxin
Although CDC has not recommended the use of mix-and-match COVID-19 vaccine primary series, the CDC will accept vaccination records with combinations of acceptable COVID-19 vaccines.
…
7:28 Travel Loopholes
Since half the world remains unvaccinated and vaccine distribution has been so skewed to rich countries, the current US administration is leaving a loophole for people who live in countries where vaccines are scarce.
Check our blog post to see the 50 countries exempted from the vaccination requirement.
Travellers from these 50 countries will need permission from the US government to travel to the US but it cannot be just tourism or business.
…
Are you ready to travel to the US? Talk to us in the comment section below.
If you're still unsure about your application, let us help you out!
👉https://immigrationandmigration.com/schengen-visas/
✈ Read the full article at
==========================
✈ Apply for your Schengen Visa at https://immigrationandmigration.com/schengen-visas to get your Schengen Visa!
==========================
Check out the offers and discounts from:
Airport Transfers – https://iam.ontraport.com/c/s/j9Q/P/U/jvT/P/6oTxO3/Uz8tXktnsh/P/P/P
Holidays – https://iam.ontraport.com/c/s/j9Q/P/j/jvi/P/6oTxO3/vof8Cu3AQ4/P/P/P
Flights, Hotels Etc – https://iam.ontraport.com/c/s/j9Q/P/5/jvo/P/6oTxO3/vjtlp51A5x/P/P/P
Things to Do When You Get There – https://iam.ontraport.com/c/s/j9Q/P/r/jvM/P/6oTxO3/sALWj2h37D/P/P/P
And because of the pandemic, don't forget to get your travel insurance https://immigrationandmigration.com/travel-insurance-amid-coronavirus/ , which will cover you for flight disruptions and pandemic related matters https://iam.ontraport.com/tl/400 .
==========================
✈ Find us on social media:
. Facebook: http://iam.re/iamfb​
. Instagram: http://iam.re/iamig​
. Twitter: http://iam.re/iamtw​
. Linkedin: http://iam.re/iamli​
. Pinterest: http://iam.re/iampin
-~-~~-~~~-~~-~-
Check out our latest video: "Schengen Visa Types"

-~-~~-~~~-~~-~-
#USReopening #USAirTravelRule #WhatYouNeedToKnow
* Some of our content may contain affiliate links. If you use these links to buy something we may earn a commission.