US lifts international travel advisory Against Travel to Europe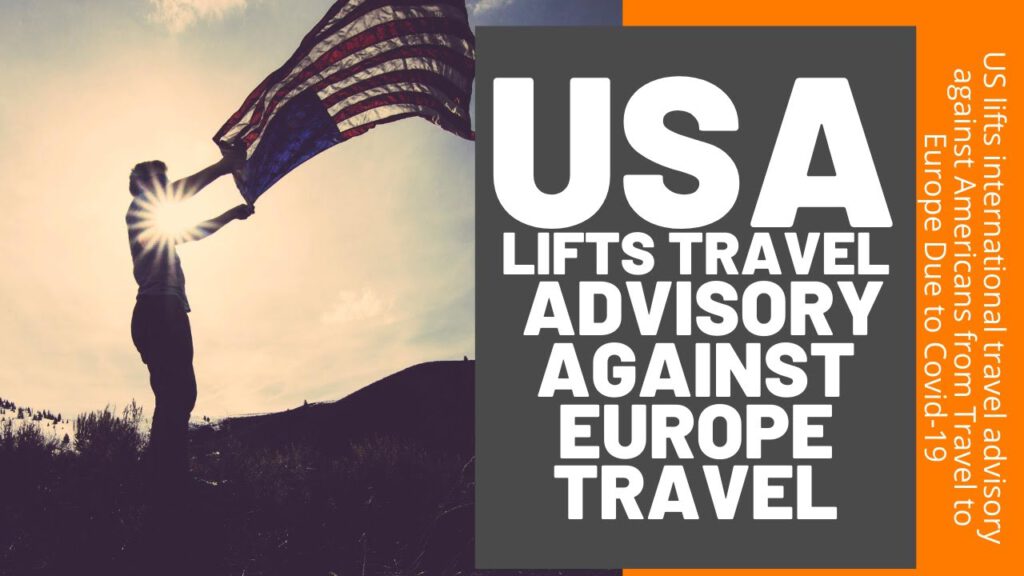 US State Department lifts international travel advisory warning Americans from going abroad but Urges Citizens to 'Reconsider' Travel to Europe Due to Covid-19
US lifts international travel advisory Against Travel to Europe
US Lifts Travel Advice On Europe Travel Advisory Warning Americans From Going Abroad Lifted
US State Department lifts international travel advisory warning Americans from going abroad but Urges Citizens to "Reconsider" Travel to Europe Due to Covid-19
US State Department's travel advisory advising Americans against travelling during the coronavirus pandemic after more than four months.
✈ In this video:
US lifts international travel advisory Against Travel to Europe
It has confirmed that it would now look at countries on a case-by-case basis.
The US State Department on Thursday issued a new advisory for Europe
urging US citizens to reconsider plans for travel due to increasing cases of Covid-19 in Europe.
The Travel advisory, at the highest alert level as a level 4; Do Not Travel, was in place since March 19th, when the State Department first implemented it as the coronavirus engulfed parts of Europe and China.
On Thursday the department confirmed it would lift the advisory in collaboration with the Centres of Disease Control and Prevention (CDC).
The US Centers for Disease Control (CDC) then issued, on Friday, a Level 3 travel health notice for Europe after the number of confirmed coronavirus cases has increased and a number of reports state that Europe is going through its "second wave" of the coronavirus outbreak.
– Coronavirus Resurgence in Europe
Europe has made great strides with the virus after being the epicentre of the pandemic.
It suffered from a great number of cases and deaths but eventually managed to get on top of the outbreak.
Europe has recorded more than 3.3 million cases of COVID-19 and 212,861 deaths from the virus.
After a period of tough lockdown measures and travel restrictions that were put in place since March 2020, the infection rates slowed down.
Since then, the borders within the European countries mostly opened to each other slowly with a few still retaining restrictions on entry.
The US currently has over 5 million confirmed cases.
The CDC also recommends against non-essential travel to more than 200 destinations due to the high Covid-19 risk.
The CDC announcement comes a day after the State Department lifted it's March 19 advisory warning US citizens against travelling abroad.
It should also be noted that the State Department issued its "do not travel" warning on 19 March, only three days after it also issued a level 3 advising against most travel.
We continue to recommend US citizens exercise caution when travelling abroad due to the unpredictable nature of the pandemic.
Countries updated to Level 3 advisories include all European Countries
– Europe & Other Countries Ban the US from Travelling
– US Travel Ban
With specific exceptions, foreign nationals who have been in any of the following countries during the past 14 days may not enter the United States.
What are your thoughts on the US travel advisories and Travel bans? Comment below.
If you have any questions or need some help or advice, reach out to your Visa Coordinator at IaM.
If you're still unsure about your application, let us help you out!
👉https://immigrationandmigration.com/immigration-consultations/
✈ Read the full article at
==========================
✈ Apply for your US Visa at https://immigrationandmigration.com/global-mobility/us-visa-immigration/ to get your visa!
==========================
✈ Find us on social media:
. Facebook: https://www.facebook.com/immigrationandmigration/
. Instagram: https://www.instagram.com/iam.uk/
. Twitter: https://twitter.com/iam_immigration
. Linkedin: https://www.linkedin.com/company/iam-immigration
. Pinterest: https://www.pinterest.com/iam_immigration/
-~-~~-~~~-~~-~-
Check out our latest video: "Schengen Visa Types"

-~-~~-~~~-~~-~-
#USVisa #USTravelRestrictions #USTravelAdvisory #IaM