How To Avoid The Europe Travel Ban Without Breaking Any Rules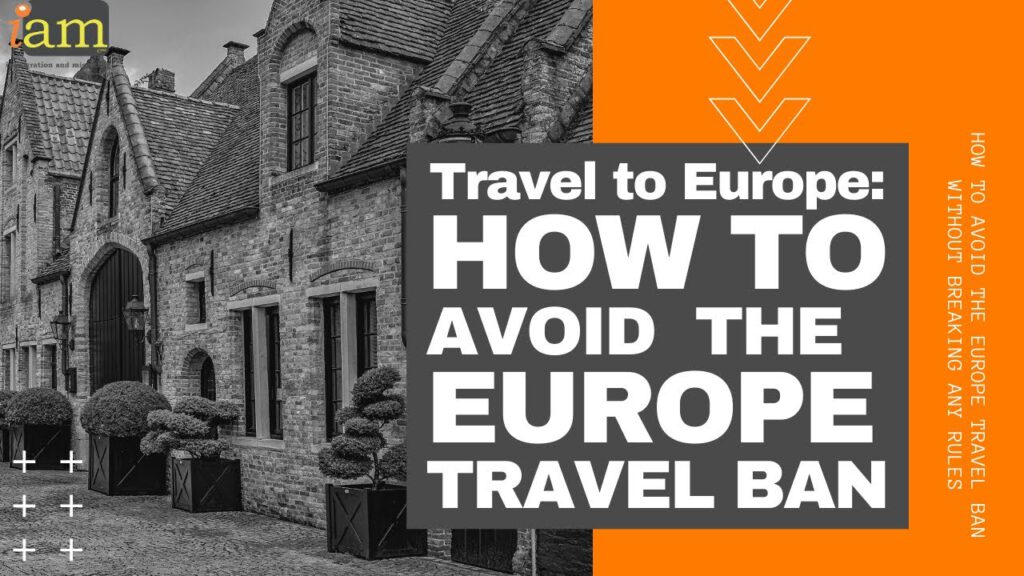 How To Avoid The Europe Travel Ban Without Breaking Any Rules
How To Avoid The Europe Travel Ban
News released and causing a twitter storm is that the father of the UK's Prime Minister, Boris Johnson, travelled to Greece despite strict Foreign Office advice against all but essential international travel.
Greece has extended its ban on flights arriving from the UK until the middle of July.
But the UK prime minister's father has managed to avoid that travel ban by travelling to Greece via Bulgaria.
So, as only 15 countries outside EU are allowed to travel to Europe, people are asking is it one rule for the elite and another for everyone else?
The answer is no…. Keep on watching
✈ In this video:
How To Bypass the Europe Travel Ban
American travellers' collective hearts sunk upon hearing they wouldn't be welcomed into the European Union anytime soon.
There were a lot of comments on social media about why China gets a pass and the US does not.
So what are the ways in which you can avoid the EU travel ban?
As Europe opened up its external borders to a select set of foreigners from July 1, citizens from countries that didn't make the list—including the United States—can bypass the restrictions if they fall into several categories of travellers.
Thankfully, this isn't the end of the road for travel to Europe from the United States this summer as the list of allowed countries is to be updated every two weeks.
Therefore there is still the possibility for countries to be added or removed as their coronavirus pandemic evolves and how countries continue to get on top of the outbreak is the determining factor.
But because of the high number of cases in the US, this may not be as quick as we expect and as we dive in below, it may not be the whole of the United States that gets let in.
0;00 – How to Bypass the EU Travel Ban
1:29 – The exception for family members of European Nationals
1:46 – Families & Relationships with Someone in Europe; Long term EU Residents and their Families
2:40 – Passengers in transit, students among those exempt from Europe travel ban, too
3:47 – What About Brazilians, Russians & Americans Living In The EU?
4:24 – What if I am a Resident Or a Traveler In One Of The Safe List Countries?
4:55 – Americans, Brazilians, Russians, Qataris and Other Third Country Residents Who Are Currently Travelling In The EU Or UK?
6:25 – How Europeans are Avoiding the EU Travel Ban
7:21 – The European travel ban is based on residency, not citizenship.
7:54 – The UK's unique position: Avoiding the travel ban by going through the UK
8:46 – What about returning to the US after your holidays?
If you're still unsure about your application, let us help you out!
👉https://immigrationandmigration.com/schengen-visas/
✈ Read the full article at
✈ Keep updated of Schengen Visa news at
https://immigrationandmigration.com/category/news-and-events/schengen-visa-news/
==========================
✈ Apply for your Schengen Visa at https://immigrationandmigration.com/schengen-visas to get your Schengen Visa!
==========================
✈ Find us on social media:
. Facebook: https://www.facebook.com/immigrationandmigration/
. Instagram: https://www.instagram.com/iam.uk/
. Twitter: https://twitter.com/iam_immigration
. Linkedin: https://www.linkedin.com/company/iam-immigration
. Pinterest: https://www.pinterest.com/iam_immigration/
#EuropeTravelBan #EUTravelBan #SchengenVisa #Europe #UK #Travel #IaM
-~-~~-~~~-~~-~-
Check out our recent video on: "Applying for a British Passport After Indefinite Leave to Remain"

-~-~~-~~~-~~-~-