Malta Will Allow Fully Vaccinated Travellers Only | Malta Restricts Travellers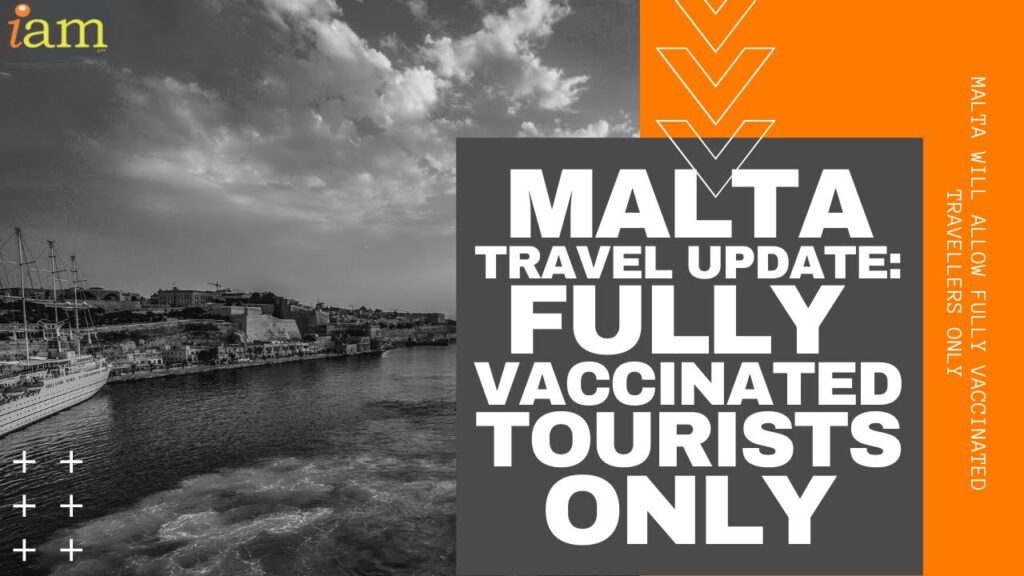 Malta Will Allow Fully Vaccinated Travellers Only
✈ In this video:
0:00 – Malta Travel Update: Fully Vaccinated Travellers Only
01:27 – Malta Restricts Travellers
Member states of the EU have opened their doors to more and more countries, allowing tourists to visit once more and kickstarting tourism across the continent after more than a year of closed borders and heavy restrictions.
Just as the travel industry had started to see some business return, fears of the Delta variant of Covid-19 looms heavy on the minds of European officials.
As a result, Malta has changed their entry requirements to allow only fully vaccinated travellers and there could be more European nations set to follow suit.
The Delta variant is the latest mutated strain to worry governments around the world, and with good reason, as it is said to be 55% more transmissible than the original alpha variant.
02:22 – Malta's New Travel Restrictions
Malta is a popular destination for travellers coming from EU countries and from the UK due to its historic sites, imposing fortresses and gorgeous beaches.
Currently, travellers just need a negative PCR test in order to enter Malta.
From 14 July, Malta has moved the goalposts and now requires all incoming travellers above the age of 12 to have had both doses of a Covid-19 vaccine in order to enter.
Authorities said it will not accept any UK visitors jabbed with Indian-made AstraZeneca (AZ) doses. The manufacturer, the Serum Institute (SI), hasn't been EU-approved.
The Maltese government announced that all travellers must present a recognised vaccine certificate.
Only Maltese, EU Digital Covid Certificate and the UK's NHS vaccine certificates are currently recognised by local authorities.
Having reduced the daily number of cases to single digits last month, Malta has seen a relative spike in new Covid-19 cases as of late.
However, the vaccination statistics of the country paint a far more positive picture, with 69% of the population fully vaccinated.
03:47 – Malta's Selling Point
The health minister for Malta, Chris Fearne, branded the decision as a "selling point" for travellers who wanted to feel safe,
but it remains to be seen whether travellers will be attracted to the island from a safety perspective,
or put off due to the restrictive effect it could have on families travelling for a vacation.
Should this type of decision spread to other European countries, it would be a hammer blow to hopes of restarting tourism on the continent, and to those dreaming of travelling once more this summer.
What do you think of the new rule? Talk to us in the comment section below.
If you have plans to travel, check out the deals we have found in the description box below.
If you're still unsure about your application, let us help you out!
👉https://immigrationandmigration.com/schengen-visas/
✈ Read the full article at
==========================
✈ Apply for your Schengen Visa at https://immigrationandmigration.com/schengen-visas to get your Schengen Visa!
==========================
Check out the offers and discounts from:
Airport Transfers – https://iam.ontraport.com/c/s/j9Q/P/U/jvT/P/6oTxO3/Uz8tXktnsh/P/P/P
Holidays – https://iam.ontraport.com/c/s/j9Q/P/j/jvi/P/6oTxO3/vof8Cu3AQ4/P/P/P
Flights, Hotels Etc – https://iam.ontraport.com/c/s/j9Q/P/5/jvo/P/6oTxO3/vjtlp51A5x/P/P/P
Things to Do When You Get There – https://iam.ontraport.com/c/s/j9Q/P/r/jvM/P/6oTxO3/sALWj2h37D/P/P/P
And because of the pandemic, don't forget to get your travel insurance https://immigrationandmigration.com/travel-insurance-amid-coronavirus/ , which will cover you for flight disruptions and pandemic related matters https://iam.ontraport.com/tl/400 .
==========================
✈ Find us on social media:
. Facebook: http://iam.re/iamfb​
. Instagram: http://iam.re/iamig​
. Twitter: http://iam.re/iamtw​
. Linkedin: http://iam.re/iamli​
. Pinterest: http://iam.re/iampin
-~-~~-~~~-~~-~-
Check out our latest video: "Schengen Visa Types"

-~-~~-~~~-~~-~-
#MaltaRestrictTravellers #MaltaWelcomesVaccinated #MaltaTravel #SchengenVisa
* Some of our content may contain affiliate links. If you use these links to buy something we may earn a commission.