MR MIAMI'S GUIDE TO… BIRMINGHAM! | Wolves travel guides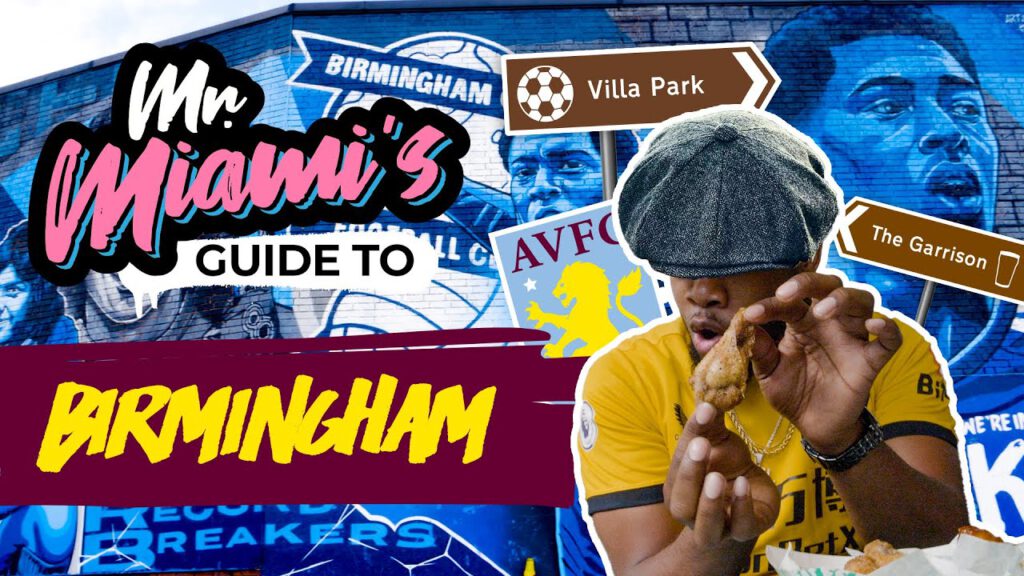 Ahead of this weekend's jaunt across the midlands, we sent Wolverhampton resident Mr Miami, to explore the area and the journey to the stadium on behalf of travelling Wolves fans looking for a memorable away day.
Miami squeezed in visits to both stadiums in the second city, as well as the jewellery quarter, The Garrison made famous by Peaky Blinders and lunch at an old favourite from America.
Anywhere we should have stopped to visit in Birmingham? Let us know!
Follow Mr Miami on:
TikTok – https://www.tiktok.com/@mr.miami_uk
Instagram – https://www.instagram.com/mr.miamiuk/
Twitter – https://twitter.com/MrmiamiUk