Travel To And From UK: Latest UK Travel Rules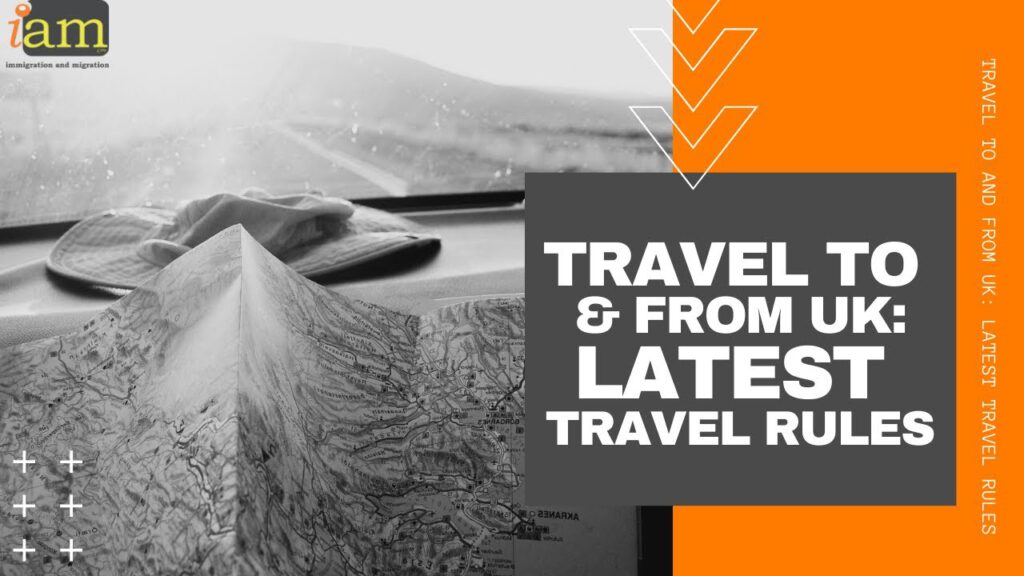 Travel To And From UK: Latest UK Travel Rules
✈ In this video:
0:00 Travel To And From UK: Latest UK Travel Rules
1:27 Travel To And From UK: Latest UK Travel Rules
2021 was the year we hoped would see travel bounce back, however, 2021 turned into a tough ride for the travel industry, prompted by new variants, traffic light list changes and testing back-and-forths.
Hopefully, the travel industry will fare better in 2022.
Here are the new rules when travelling to the UK.
1:58 Travel Rules for UK Arrivals
Earlier this month, measures were relaxed for vaccinated travellers.
Pre-departure tests are no longer required for vaccinated travellers arriving in the UK meaning they will no longer have to self isolate until they get a negative PCR test.
Vaccinated travellers need to take a day 2 test either Antigen or PCR test with a follow-up PCR required if it is positive.
Under the current rules, before travelling to England, fully vaccinated travellers must book
and pay for a day 2 antigen test and complete a passenger locator form…
3:12 Travel From the UK to Overseas
A month after France banned British travellers from entering the country, France has now reopened to UK tourists from 14 January.
Travellers from the UK must show proof of being fully vaccinated to enter Spain. This means that travellers must have received the second dose at least 14 days before arrival.
…
4:08 Upcoming Changes on UK Travel
The British government is reportedly preparing to lift travel restrictions this month, even as the world continues to grapple with the Omicron variant of Covid-19.
Reports suggest that the UK will scrap all testing requirements for vaccinated travellers at the end of January.
The move will mean all vaccinated travellers can enter the United Kingdom without worrying about testing requirements and quarantine.
…
What are your travel plans for this year? Talk to us in the comment section below.
If you're still unsure about your application, let us help you out!
👉https://immigrationandmigration.com/schengen-visas/
✈ Read the full article at
==========================
✈ Apply for your Schengen Visa at https://immigrationandmigration.com/schengen-visas to get your Schengen Visa!
==========================
Check out the offers and discounts from:
Airport Transfers – https://iam.ontraport.com/c/s/j9Q/P/U/jvT/P/6oTxO3/Uz8tXktnsh/P/P/P
Holidays – https://iam.ontraport.com/c/s/j9Q/P/j/jvi/P/6oTxO3/vof8Cu3AQ4/P/P/P
Flights, Hotels Etc – https://iam.ontraport.com/c/s/j9Q/P/5/jvo/P/6oTxO3/vjtlp51A5x/P/P/P
Things to Do When You Get There – https://iam.ontraport.com/c/s/j9Q/P/r/jvM/P/6oTxO3/sALWj2h37D/P/P/P
And because of the pandemic, don't forget to get your travel insurance https://immigrationandmigration.com/travel-insurance-amid-coronavirus/ , which will cover you for flight disruptions and pandemic related matters https://iam.ontraport.com/tl/400 .
==========================
✈ Find us on social media:
. Facebook: http://iam.re/iamfb​
. Instagram: http://iam.re/iamig​
. Twitter: http://iam.re/iamtw​
. Linkedin: http://iam.re/iamli​
. Pinterest: http://iam.re/iampin
-~-~~-~~~-~~-~-
Check out our latest video: "Schengen Visa Types"

-~-~~-~~~-~~-~-
#SchengenVisa #UKTravel #UKVisa
* Some of our content may contain affiliate links. If you use these links to buy something we may earn a commission.