Where can you travel to in Europe? Countries with Travel Restrictions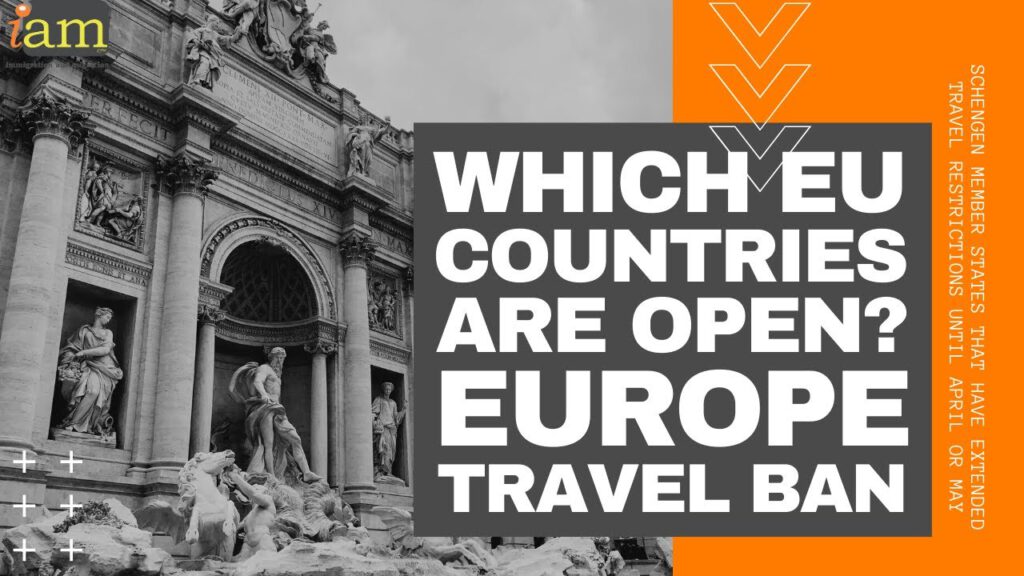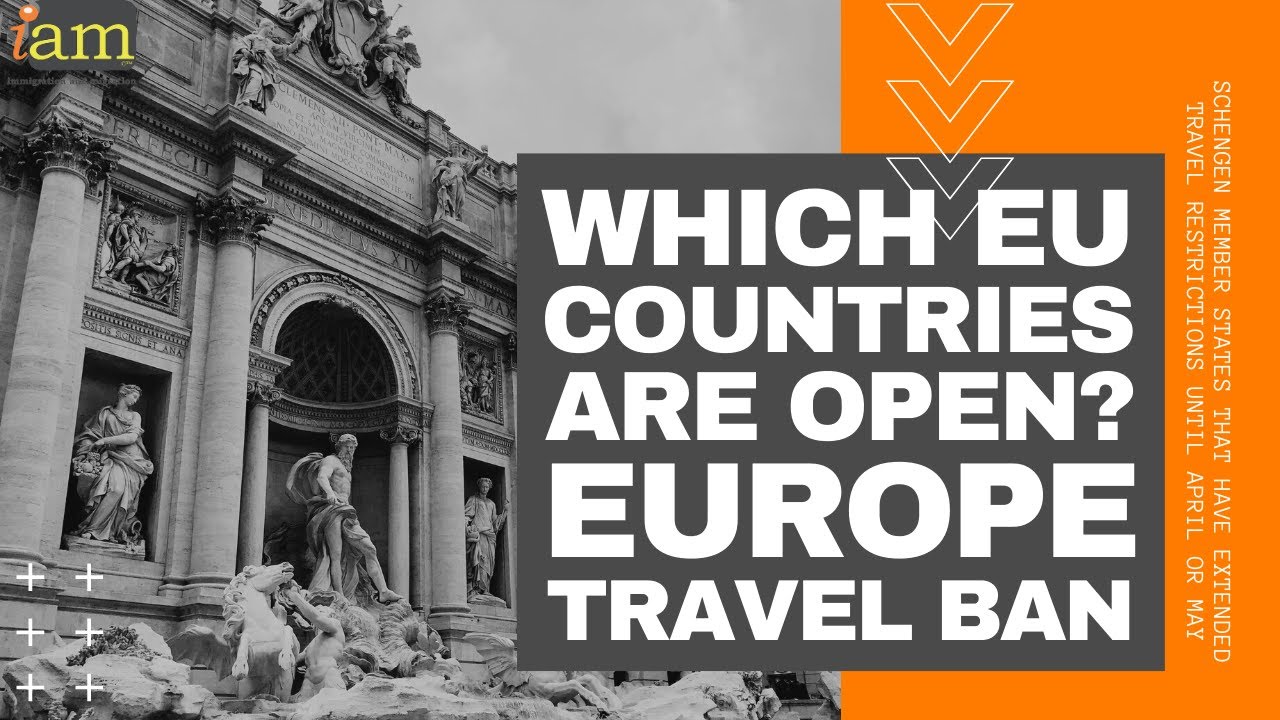 Where can you travel to in Europe? Schengen Countries with Extended Travel Restrictions
Where can you travel to in Europe? Countries with Travel Restrictions
Schengen Members Who Have Extended Travel Restrictions Until April Or May
Which European Countries are Open for Travel? Europe Travel Bans & Travel Restrictions
Where Can You Travel In Europe? Europe's Third Wave Lockdowns & Travel Restrictions
Schengen members extend travel restrictions until April or May
✈ In this video:
0:00 – Where can you travel to in Europe? Schengen Countries with Extended Travel Restrictions
01:22 – Schengen members extend restrictions to April and May
As countries around the world continue to battle against the new COVID variants, many countries have announced travel restrictions while some have started to relax certain rules.
02:02 – Belgium
Belgium's prime minister Alexander De Croo announced on 24 March that the country will go into four weeks of Easter lockdown, starting from 27 March.
02:27 – Finland
The Finnish Government recently decided to extend the country's entry restrictions until 17 April 2021.
03:02 – Germany
Germany has extended lockdowns until at least mid-April.
03:37 – Italy
In Italy, non-essential travel, as well as greater regional restrictions. The country is in a state of emergency until 30 April.
Reportedly, strict travel restrictions have been imposed on 10 red-zone regions until 6 April, which include places, such as Milan, Rome, Venice, and Naples.
Non-essential travel from most EU members will be allowed on presentation of a negative COVID test result.
04:17 – Norway
Stricter rules and recommendations apply nationwide. A timetable will be announced mid-April. Norway's border remains closed to all non-essential travel, with some exceptions.
A negative test result is required upon entry while people from some countries are required to take a test upon arrival.
05:02 – Netherlands
Strict COVID measures have been introduced in the Netherlands owing to the spread of the COVID cases. Lockdown in the country has been extended till 20 April, which has been recently announced by the country's Prime Minister.
05:37 – Sweden
The Swedish Government has decided to extend the entry ban for all persons entering the country from non-EU/EEA countries until at least 31 May.
From 31 March, the UK will also be covered by the same entry ban as other non-EU countries, having previously been subject to tighter restrictions.
06:02 – Easter Break
With the roll-out of the vaccine, some EU countries are allowing vaccinated tourists.
Check out our blog post here to see which country is open for non-essential travel.
Currently, only the following non-EU/EEA countries can enter EU member states:
* Australia
*New Zealand
* Rwanda
* Singapore
* South Korea
* Thailand
What are your thoughts on extended travel restrictions?
If you have plans to travel this summer, check out the deals we have found in the description box below and tell us your travel plans.
If you need assistance with a visa to Europe, the UK, or the US, including help with securing your travel arrangements, IaM can help.
For visa advice, contact your IAM visa coordinator.
If you're still unsure about your application, let us help you out!
👉https://immigrationandmigration.com/schengen-visas/
✈ Read the full article at
==========================
✈ Apply for your Schengen Visa at https://immigrationandmigration.com/schengen-visas to get your Schengen Visa!
==========================
Check out the offers and discounts from:
Airport Transfers – https://iam.ontraport.com/c/s/j9Q/P/U/jvT/P/6oTxO3/Uz8tXktnsh/P/P/P
Holidays – https://iam.ontraport.com/c/s/j9Q/P/j/jvi/P/6oTxO3/vof8Cu3AQ4/P/P/P
Flights, Hotels Etc – https://iam.ontraport.com/c/s/j9Q/P/5/jvo/P/6oTxO3/vjtlp51A5x/P/P/P
Things to Do When You Get There – https://iam.ontraport.com/c/s/j9Q/P/r/jvM/P/6oTxO3/sALWj2h37D/P/P/P
And because of the pandemic, don't forget to get your travel insurance https://immigrationandmigration.com/travel-insurance-amid-coronavirus/ , which will cover you for flight disruptions and pandemic related matters https://iam.ontraport.com/tl/400 .
==========================
✈ Find us on social media:
. Facebook: https://www.facebook.com/immigrationandmigration/
. Instagram: https://www.instagram.com/iam.uk/
. Twitter: https://twitter.com/iam_immigration
. Linkedin: https://www.linkedin.com/company/iam-immigration
. Pinterest: https://www.pinterest.com/iam_immigration/
-~-~~-~~~-~~-~-
Check out our latest video: "Schengen Visa Types"

-~-~~-~~~-~~-~-
#EuropeTravel #WhereCanYouTravel #CountriesOpenForTravel #SchengenVisa
* Some of our content may contain affiliate links. If you use these links to buy something we may earn a commission.